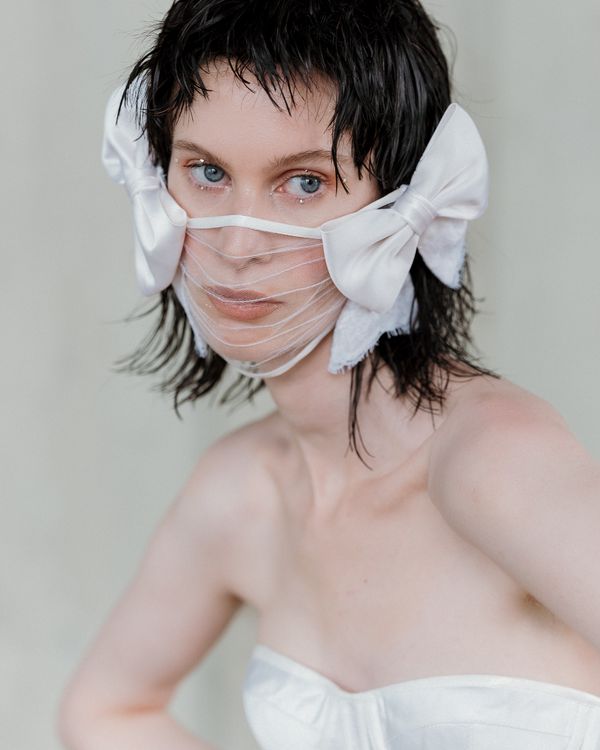 Right now, gathering people together at a wedding feels about as doable as acquiring a gown made by a bunch of talking animals under the direction of a fairy godmother. But while a big wedding is just a pipe dream these days, designer Jackson Wiederhoeft has managed to make truly fairy-tale wedding gowns into a reality.
A graduate of Parsons School of Design, where he won Women's Designer of the Year for his senior-thesis collection, Wiederhoeft cut his couture teeth working at Thom Browne, where he specialized in embroidery, before starting his eponymous brand. After just two collections, he caught the attention of fashion-forward celebrities like Rihanna and Lady Gaga, a natural fit considering his biggest inspirations are theater, dance, and "the magic of live performance."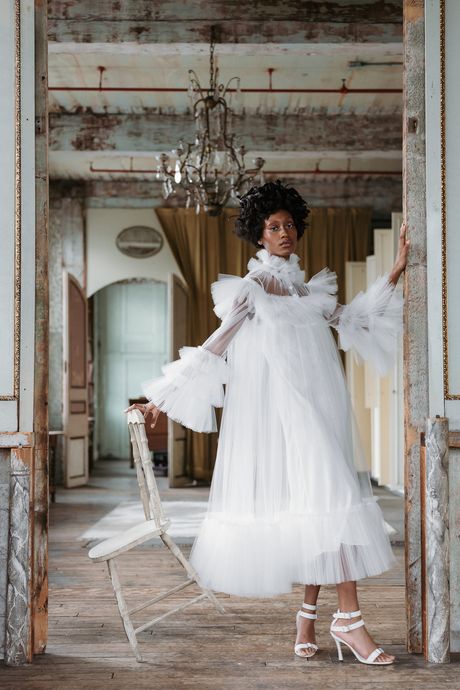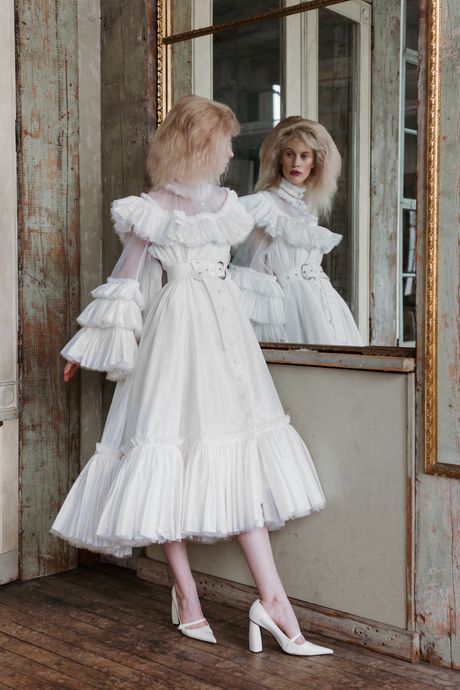 As a designer who champions fantasy and emotion, his transition into bridal was natural. It actually started as a way to pass the time while in quarantine. But as weeks and months passed, the collection got more intricate and personal. "The collection is imbued with a sense of 'modern nostalgia' — something unapologetically romantic, and, perhaps, familiar — like a princess drawn in a storybook," he said in a statement.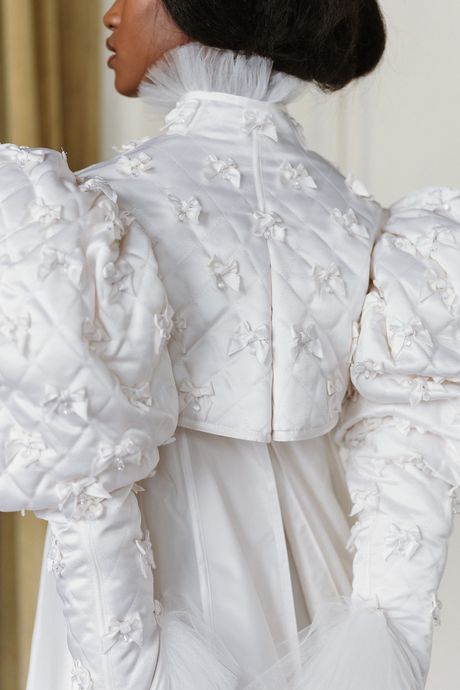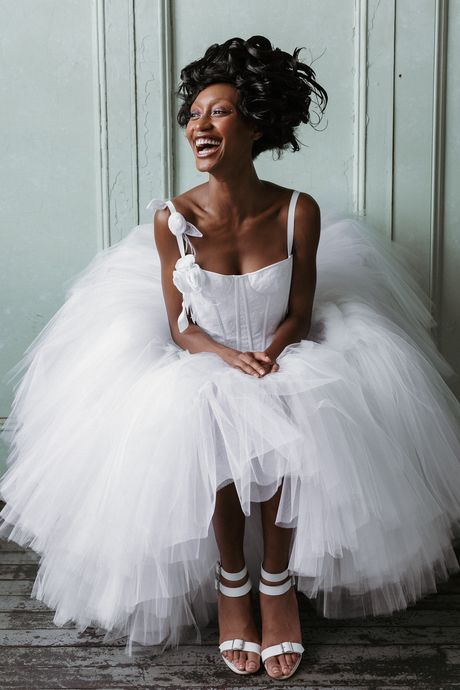 To help you imagine your best fairy-tale-princess-in-a-pandemic self, Wiederhoeft ended up creating 23 pieces, including corsets, veils, skirts, tiaras, and masks. "I believe that garments have transformative power … the ability to elevate the wearer into their best version, this future self," he said. "Especially on a wedding day, we have immense hope for the future and who we strive to become."
Weddings may be indefinitely postponed, but romance is very much alive. The Wiederhoeft bridal collection is available here. Inquisitive brides can schedule virtual appointments to view the collection in detail.