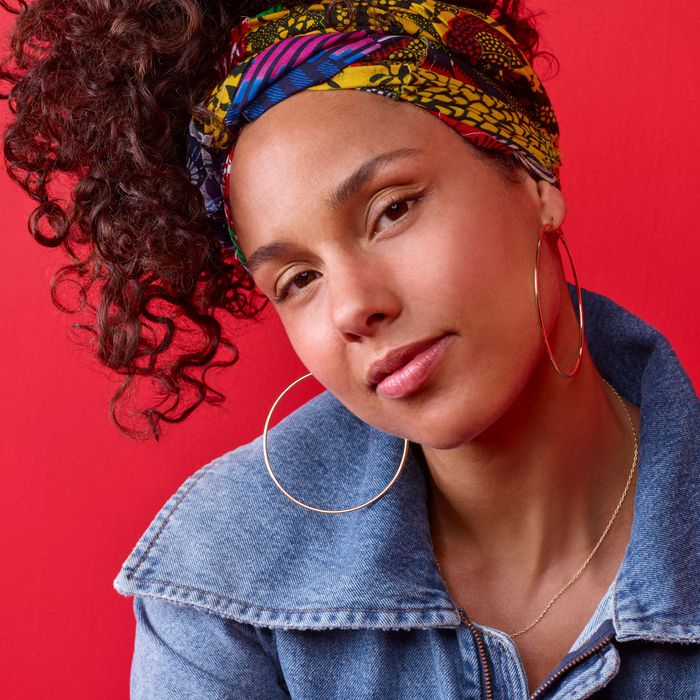 Photo: Michael Muller/NBCU Photo Bank/NBCUniversal via Getty Images via Getty Images
Alicia Keys's skin-care routine will soon be coming to a store near you. The singer, actress, and New York Times best-selling author is now adding beauty entrepreneur to her résumé with the launch of a "lifestyle beauty brand" with e.l.f. Cosmetics.
As someone who seems truly comfortable in her skin, Keys is an obvious choice for a new skin-care brand. Her skin-care-routine videos sound like an ode to vitamin C. She's famous for appearing at awards shows like the Grammys and the VMAs without a drop of makeup on her face. And she understands that whether to wear makeup or not is a personal choice, not some kind of eternal line in the sand. (When one of her Voice co-stars tried to tattle on her for occasionally wearing makeup, she replied, "I do what the fuck I want.")
Naturally, the brand is very excited about its new partnership with someone who truly walks the skin-care walk. Kory Marchisotto, chief marketing officer for the brand, said in a press release, "Alicia inspires millions of people every day. And now, more than ever, the world is craving a vision that is more than skin deep."
The line will be cruelty free and dermatologist developed. It's set to drop in 2021.