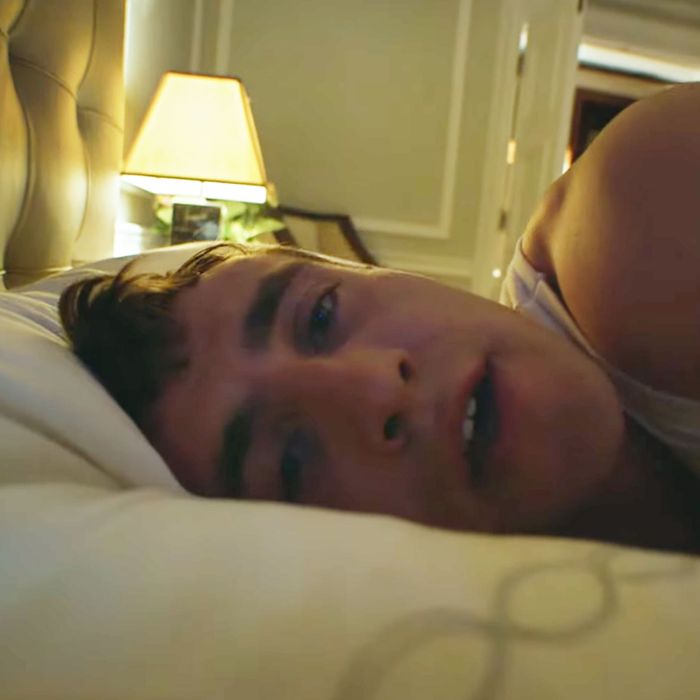 Sign me up.
Photo: The RollingStone/Youtube
I don't know if you have yet had the distinct displeasure of doing a Zoom date. Maybe you were able to quarantine with a partner, and therefore did not need to conduct your romantic business via the internet. Maybe you never found yourself wearily Googling ideas to spice up the day's 14th consecutive hour of video calls. In that case, let me assure you, the whole enterprise quickly becomes repetitive and frustrating, because no touching, and there are few good ways to disguise what's ultimately more time at your computer. Until approximately one hour ago, I did not think there was a lure sparkly enough to override my five-month FaceTime hangover and reel me onto a flirty video call with genuine enthusiasm.
But then I opened my computer to a cheeky Paul Mescal, glass of whiskey in one hand and cigarette in the other, gyrating his way across my screen. And now I am feeling much more optimistic.
You see, Mescal, whom you may know as the guy from Normal People and the beautiful neck from which dangled a very foxy chain, appears in the video for a new Rolling Stones single, "Scarlet," out today. He is, in fact, the only person who appears in the video; it's just him, dancing around drunk in a hotel room, peeling off the various layers of his tux for some Scarlet on the other side of his computer screen. "I love you," he assures her (me), glassy-eyed and mildly apologetic, before he lets his hips take the wheel.
As a person who seems to have found love online amid a global pandemic, I suppose it makes sense that our beautiful Irish lad knows how to do digital flirting right. Is this Zoom date how he (allegedly, maybe) wooed Phoebe Bridgers? I do not know. The only thing I know is that I will gladly do three minutes and 49 seconds, or three hours and 49 minutes, of drunk karaoke Skype with Paul Mescal. It's that, or you can talk to my papier-mâché head.