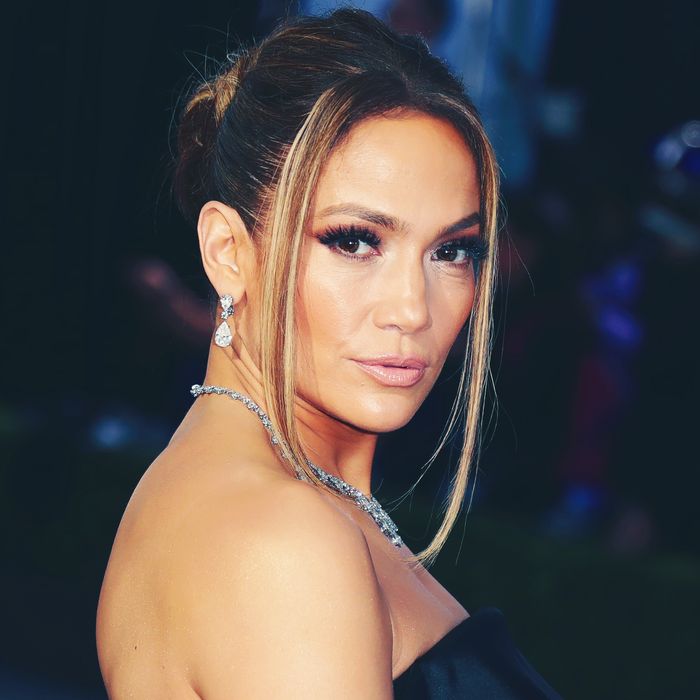 Jennifer Lopez in her signature glow.
Photo: Leon Bennett/Getty Images
Ah, another day, another celebrity beauty brand birth announcement. The latest famous person to bottle their own concoctions for the masses is Jennifer Lopez, ab-wielding arbiter of all things glowy.
After a cryptic, bare-faced post teasing something exciting in the works, Lopez finally unveiled her next project in a gleaming selfie posted yesterday. In the caption, she revealed that it is a beauty brand, it is called JLo Beauty, and it is coming soon.
We don't know much about JLo Beauty other than it has been in the works for a bit. Back in 2018, after creating a successful 70-item capsule collection with makeup brand Inglot, Lopez revealed that she'd be coming out with a skin-care line during a press event for her film Second Act. In December 2019, a few months after adding the 25th fragrance to her $2 billion fragrance empire, Lopez filed a trademark for JLo Beauty under "cosmetics, skin moisturizers, cleansers, and creams." Regardless of what the specific products turn out to be, one can assume they'll help you achieve the illusion of beaming flattering light from your face like their creator is known to do.
No word yet on when the brand will launch, but if you're looking to expand your celebrity-beauty playlist in the meantime, Rihanna dropped some skin care, Ariana Grande just made another perfume, Lady Gaga put out some new liners, Selena Gomez's beauty brand launches next week, and Alicia Keys has you covered for 2021.