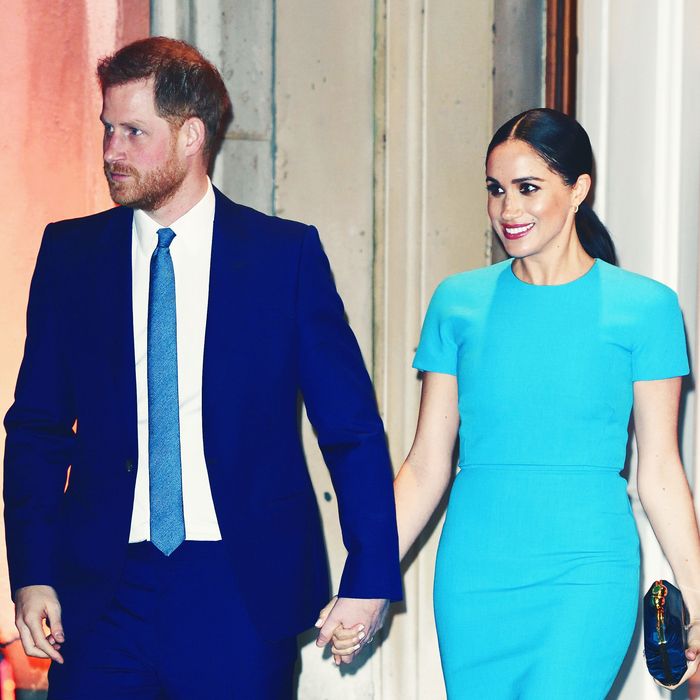 Photo: Karwai Tang/WireImage
After much speculation around where in the world they might settle permanently, Meghan Markle and Prince Harry have purchased a home in Santa Barbara, California, and are now living there with baby Archie.
The couple's reps confirmed to Elle that the duke and duchess of Sussex have bought a home in the coastal city, which is a few hours outside of L.A., where Meghan's mom, Doria, lives. Their spokespeople told E! News that the couple has "settled into the quiet privacy of their community since their arrival and hope that this will be respected for their neighbors, as well as for them as a family."
In Finding Freedom, Omid Scobie and Carolyn Durand's new book on Meghan and Harry's time in the royal family and their eventual exit, the authors noted that the Sussexes' L.A. home — which they were renting from Tyler Perry — was only temporary. "Both loved the idea of finding somewhere smaller, perhaps closer to the sea," they write in the book.
"Page Six" cited an anonymous source that said the Santa Barbara home is where they plan to raise baby Archie: "This is where they want to bring Archie up, where they hope he can have as normal a life as possible," the source said. "They have thought about this carefully and researched it well … This is the place where they plan to be happy, make good friends, and bring up Archie, giving him the chance to play with other children his age."