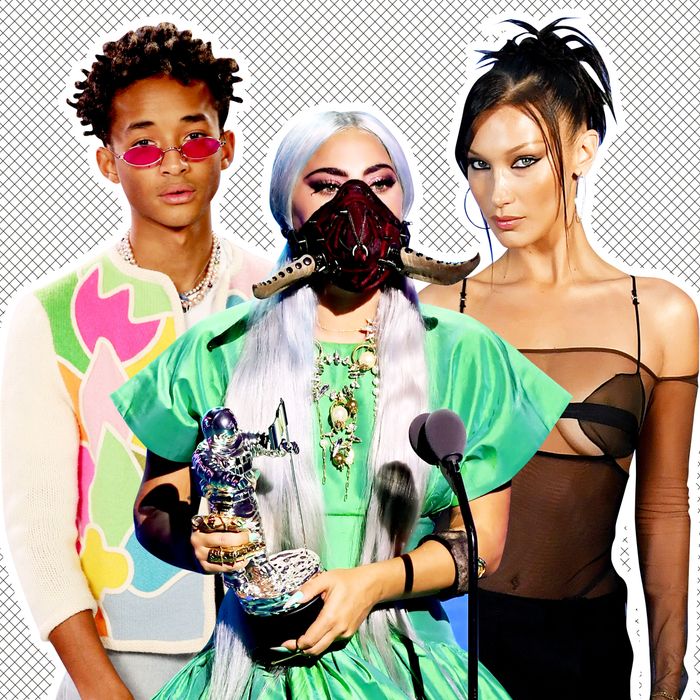 The MTV Video Music Awards looked a little different this year. Most of the "red carpet" interviews, performances, and award presentations were already prerecorded in New York and Los Angeles. But that didn't stop celebrities from shedding their stay-at-home sweats for more glamorous, absurd, and sometimes messy looks. To recap: Lady Gaga single-handedly saved the night with multiple extravagant costume changes, all complete with face masks; Bella Hadid channeled the '90s in a revealing number (it's the VMAs, after all); and Keke Palmer revealed her drag-king persona on the digital red carpet. Scroll down for our list of the best, worst, and most chaotic looks from the 2020 MTV VMAs.
Best PSA for Wearing a Mask: Lady Gaga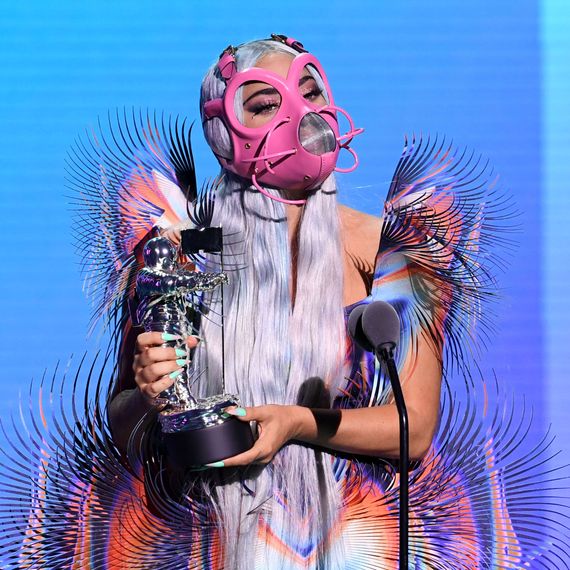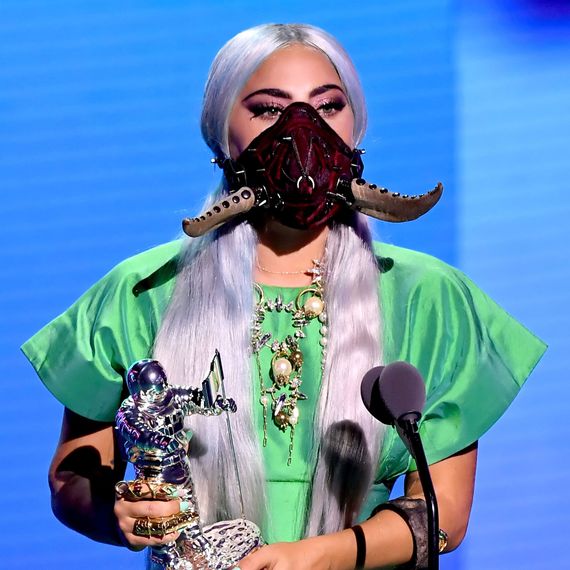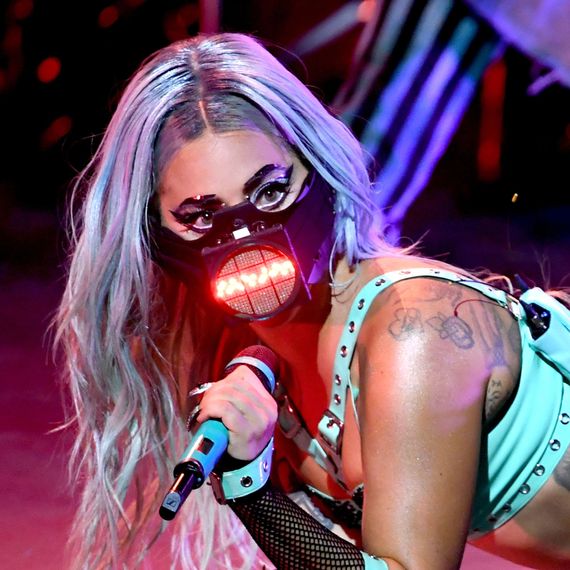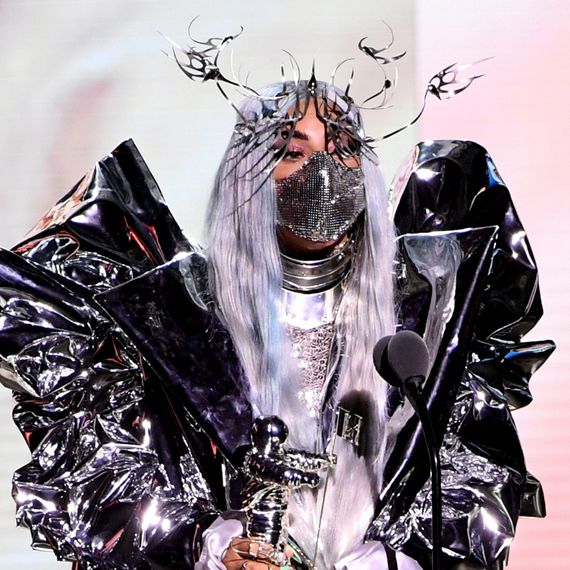 The night could've passed for a Lady Gaga ceremony, and we're very okay with that. Although she won the first-ever "Tricon Award" for her success in music, acting, and fashion, she should be considered for a "Quadricon Award" for her range of surreal face masks. Who says you can't stay safe while standing out?
Best Drag: Keke Palmer
Yes, that's Keke Palmer, who revealed her hypebeast drag-king persona on the red carpet. Kind of makes you want Gucci slides.
Most Likely to Pinch Your Cheeks, Bake You Cookies, and Offer You Really Old Hard Candies: Jaden Smith
At this point in Jaden Smith's red carpet history, almost nothing is surprising (remember when he carried his own hair as a handbag?) but we still weren't expecting him to show up in a sweet, wholesome granny cardigan.
Sleaziest Ken Doll: Machine Gun Kelly
If Ken traded his picture-perfect life with Barbie for a dirtbag life with Megan Fox, then he'd look something like this. And maybe … that's … kind of hot.
Freshest Take on the Statue of Liberty: Nicole Richie
Nicole Richie would probably look good in the Statue of Liberty's actual getup, but this updated version in a dress from Cong Tri was pleasing to look at.
If Fashion Nova Was a Person: Madison Beer
Upon looking at Madison Beer's perfectly slicked middle part, snatched eyes, plumped lips, and teeny-tiny bodycon dress, I assumed she was a Fashion Nova model, but then I learned she just released a single. And people think the VMAs aren't an educational experience.
Most Layers While Somehow Still Being Quite Naked: Bella Hadid
Is this many tops, or no tops at all?
Best Suits: BTS
If all men in suits were members of BTS instead of whatever else they might be doing, the world would be a much better place.
Most Cursed Crotch: Will.i.Am
Black Eyes Peas closed out the night. They had no Fergie, alas, but what they did have was light-up crotches underneath their sweatsuits. Will.i.am once tried to coined the term "fashionology," meaning a mash-up of fashion and technology, and I guess this counts.