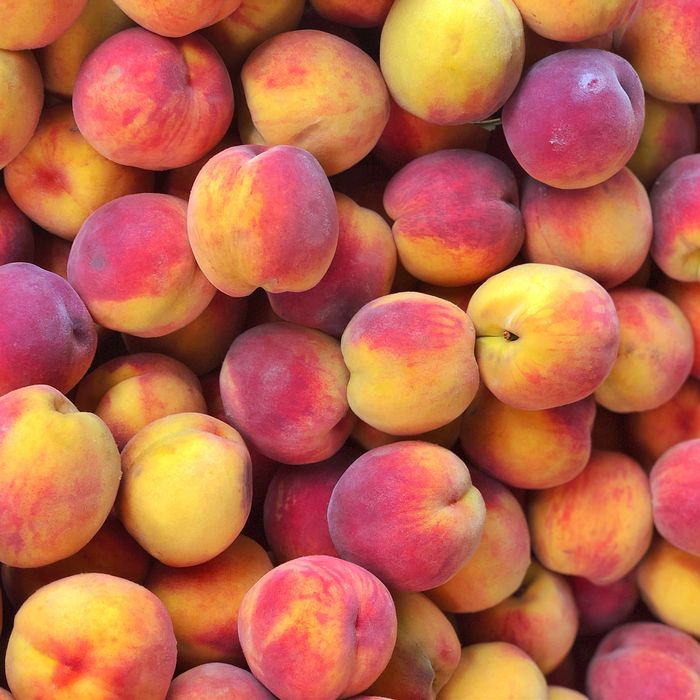 Peaches, brought down in the height of their ephemeral season.
Photo: Getty Images/EyeEm
This month, our food-safety overlords advised us to discard our stockpile of onions out of fear of potential salmonella contamination; next came citrus fruit. Just when we figured our summertime diets could not suffer any more injustices, in came the worst food recall yet: Peaches, the most iconic stone fruit, have been brought down at the height of their ephemeral season.
As of August 19, the CDC has reported 68 cases of salmonella across nine states, which the FDA and CDC suspect are linked to peaches from California-based supplier Wawona. In response, the brand has issued a "voluntary" recall of the fruit while the FDA and CDC investigate the outbreak. So, if you shop at the following stores and bought loose or bulk peaches between June 1 and August 3, or bagged peaches between June 1 and August 19, you should probably immediately throw them into the bin: Aldi, Target, Walmart, Sam's Club, Wegman's, and Kroger and its affiliated retailers. If you want to exercise an abundance of caution, you should also avoid the brands Prima and Organic Marketside, which are part of Wawoma's recall.
And, for those who bought peaches from any of the aforementioned stores or brands and have already consumed them — which is likely, given the fleeting nature of ripeness — keep an eye out for any of salmonella's recognizable symptoms: diarrhea, fever, and stomach cramps.
What's next, tomatoes? Let's all pray that we lose no more summer produce to this awful trend.