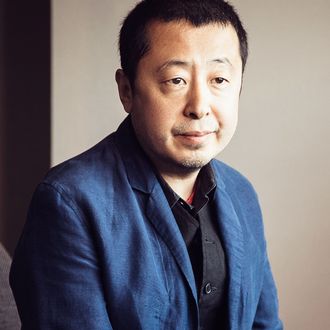 Jia Zhangke.
Photo: Jia Zhang-Ke/Courtesy of Prada
From August 31 to September 1, Prada is taking over a historic villa in the heart of Shanghai to present Prada Mode Shanghai — a traveling art experience with music, dining, and conversations.
Past Prada Modes have partnered with prominent artists, academics, and cultural figures, and this one is no different. For its fifth iteration in Shanghai, Prada has partnered with director, producer, and writer Jia Zhangke to create MÌAN, a cultural program inspired by the director's cinematic work.
"The word miàn has over a dozen meanings in the Chinese dictionary," the director said in a press release. With this linguistic inspiration, Zhangke and Prada are inviting guests to explore three of the word's many meanings. The first, chī miàn ("noodle-eating"), will demonstrate flour-making and cooking with flour. The second, bǐao miàn ("surface"), will invite guests to consider bodily autonomy through the lens of tattoo and disco, both pursuits of rebellion and liberation. The third, huì miàn ("meeting"), visits Shanghai's history through a series of video interviews.