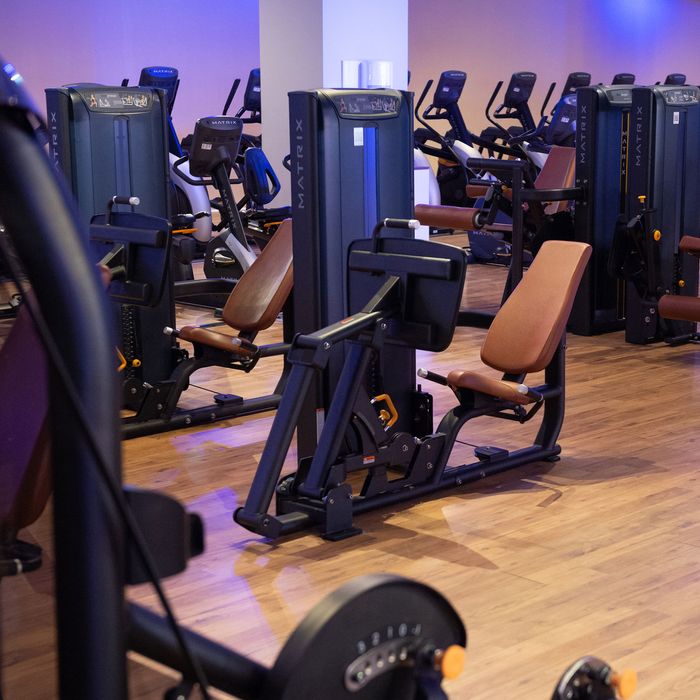 Photo: Jonas Walzberg/picture alliance via Getty Images
Today, Governor Cuomo announced that gyms across New York — which have been closed since March — can reopen as soon as August 24. There are caveats: Gym occupancy must remain at or below one-third capacity, masks must be worn, and facilities will be inspected before they can reopen. Even still, this seems like a potentially bad idea.
After limited reopenings (like salons and retail storefronts), New York has maintained a low COVID-19 transmission rate. Public-health experts, however, warn this progress could be rapidly reversed if people stop complying with safety guidelines and if reopening moves too quickly. Several states (and other countries) have instituted second lockdowns when cases spiked after reopening businesses. Why wouldn't the same thing happen to New York?
There are venues that might demand modified reopenings despite ongoing risk: One can more readily argue that schools, for instance, may need to open, to some degree, in order to provide the children of working parents with things they might not necessarily be able to get at home, like supervision, learning, and food. Many Americans have expressed frustration as high-impact venues like schools are closed while low-impact (and less necessary) venues like Disney World and bars are open.
Gyms, while I miss mine dearly, are not necessary at this moment in time. Gym owners, like any business owners, suffer while gyms remain closed, but it's hard to make the same argument for gymgoers. Gyms —indoor venues where people breathe hard and sweat and touch shared objects — incorporate just about every coronavirus risk we've been told to avoid. Surely this, at least, can wait.
And while we await a passable COVID-19 vaccine, working out outdoors, or at home, remains a cheaper and much safer alternative to the gym. The restrictions required to make gym use permissible in the pandemic also make it sound fairly miserable: Who wants to huff away on a treadmill while wearing a mask and worrying about their neighbors' health? Why should anyone return to a gym right now?