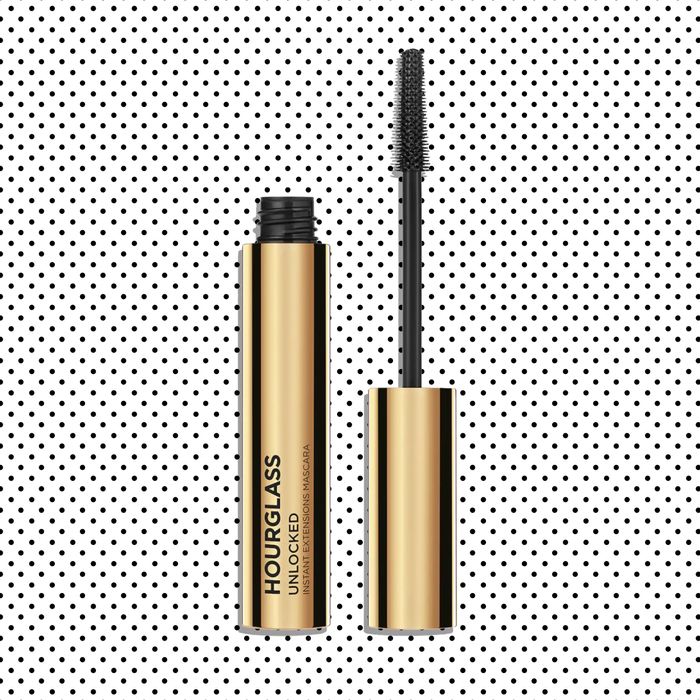 There are two kinds of people in this world: Those whose mascara never smudges, and those whose mascara always smudges. I am in the latter group, so I regard every mascara with skepticism. But Hourglass's new Unlocked mascara won me over. And it's not just me — the mascara is a certifiable hit. According to Vogue UK, it's now the brand's best-selling mascara, and has sold 14 times quicker at Space NK than any other Hourglass formula.
If you liked Glossier's Lash Slick but didn't love it, you'll love this mascara. It's a more impactful version of the Glossier product, with a turnup that could never be mistaken for Glossier's no-mascara mascara effect. Similar to Lash Slick, it's also a tubing mascara, so it covers each lash with lengthening film that makes them look crazily long. It's a bit like giving your lashes platforms.
Another thing about tubing mascaras: They're wax-free, so the formula is less likely to break down over the day, and much less likely to smudge. Now that New York City is officially subtropical, makeup has an even greater likelihood to melt down our faces — but not if it's tubing.
I like that Unlocked's brush is small, with lots of defined stubs that catch all my lashes, even the baby ones. It makes my lashes look extra long; separated, but elegant and full, like I have Madison Avenue lashes that only ride in town cars. And it washes off easily with just a little bit of water at the end of the day. Plus, it's vegan, cruelty-free, and 5 percent of every sale will be donated to the Nonhuman Rights Project.
Every product is independently selected by our editors. Things you buy through our links may earn us a commission.