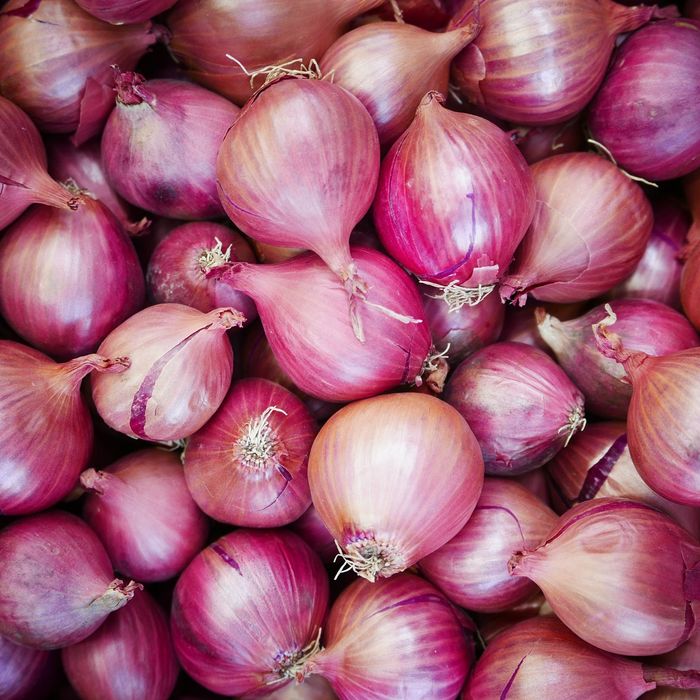 Photo: Bernard Van Berg/Getty Images/EyeEm
Take a moment today to check your fridge for onions and food containing onions: A multistate salmonella outbreak caused by the allium has infected at least 640 people, 85 of whom have been hospitalized. The CDC and FDA have warned consumers not to eat red, white, yellow, or sweet yellow onions sold by Thomson International, or any food made by the manufacturer containing onions.
The company has issued a recall for its products, which are sold at stores — including Walmart, Kroger, Fred Meyer, Publix, Giant Eagle, Food Lion, and H-E-B — under a number of brand names, which you can review on the CDC website. What's more, several brands that use the company's onions in their own fresh and frozen foods (pizzas, salads, etc.) have recalled products containing onions, which you can review here.
Health officials suspect that red onions are a likely source of the outbreak, but they recommend throwing away any onions from the recalled brands, as well as any onions whose brand you're unsure of: "Do not eat them or try to cook the onions or other food to make it safe," the CDC said.
The CDC recommends contacting your doctor if you're experiencing any symptoms, which include diarrhea, fever, and stomach pain up to six days after exposure.