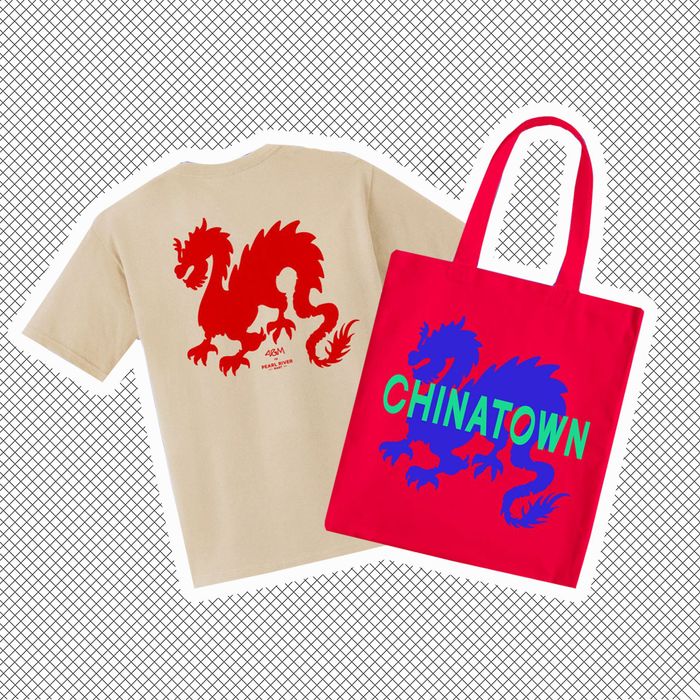 Since the first reports of the novel coronavirus late last year, the rise of anti-Asian sentiment throughout the U.S. has left Asian American businesses particularly hard-hit by the effects of the pandemic. According to the relief organization Send Chinatown Love, in New York City's Chinatown, only 213 out of 700 restaurants remain open. Across the country, 233,000 Asian American small businesses closed between February and April. And xenophobia remains widespread: Since March 19, the organization Stop AAPI Hate has received over 2,300 incident reports of coronavirus-related hate and discrimination toward Asians in the U.S.
There are many ways to help, including donating directly to initiatives like Welcome to Chinatown and Send Chinatown Love. Now, you can also buy meaningful merch in support of your favorite neighborhood spots. This past weekend, with Welcome to Chinatown, New York–staple and Asian emporium Pearl River Mart launched the Chinatown Collection to benefit the countless family-owned businesses affected by the pandemic. There are tees, tote bags, mugs, and more from familiar spots like Jing Fong, Hop Kee, Nom Wah, Kopitiam, Fong On, Chinatown Ice Cream Factory, Congee Village, and Xi'an Famous Foods.
All proceeds will benefit Chinatown's small businesses, including 10 percent that will be donated to the many charitable initiatives working hard for the community. Below, see some of our favorite picks, and shop the entire collection here.