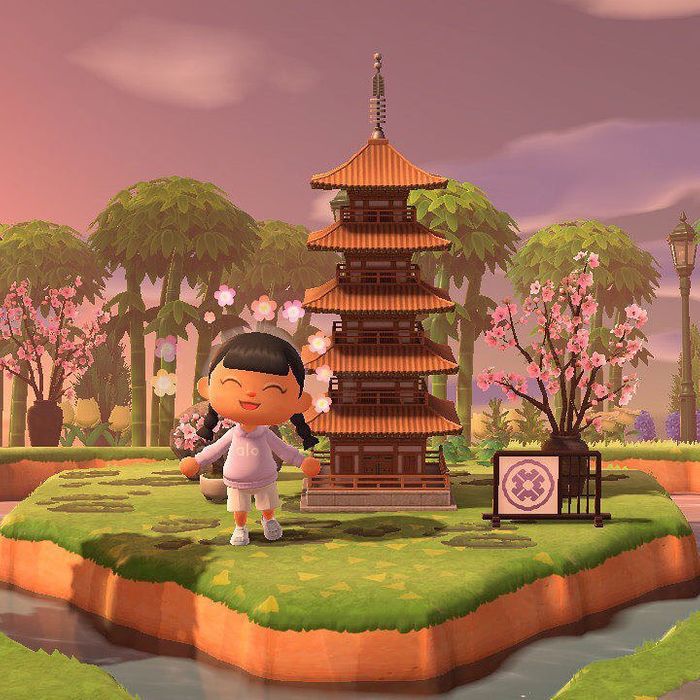 You already get a much-needed sense of purpose and some social interaction from Animal Crossing: New Horizons. Why not add a quick trip to Japan to the list?
Today, Japanese beauty brand Tatcha launched its new The Rice Wash, a creamy cleanser that leaves your real-life face free of both impurities and that tight, stripped feeling. On August 14, your teeny-tiny Animal Crossing-self will also be able to soak up all those pH-neutral benefits, when Tatcha virtually welcomes visitors to Tatchaland, its very own Animal Crossing island.
Designed in collaboration with influencer Claire Marshall to channel Kyoto, the pop-up island is the self-care getaway your adorable, bobble-headed clone needs after a frustrating day of talking to that pretentious owl and catching nothing but bass. First, head to Nook Street Market to slip into a comfy Alo hoodie or Tatcha robe (both in Tatcha purple), then fly your little heinie to Tatchaland to experience Japanese wellness rituals like visiting onsen spas and tea houses, and meditating in a bamboo forest.
If you want your vacation to be more educational, visit the rice paddies to learn about the product inspiration, or hang out with Tatcha founder Vicky Tsai, who will be showing people around. You can even incept yourself and play a scavenger hunt game inside of the game, which will get you a free travel-size The Rice Wash in real life. Whichever path you choose, at least one of your faces will end up nice and dewy this month.
You can sign up for a time slot to fly to Tatchland starting August 7 on Tatcha.com. Safe travels!