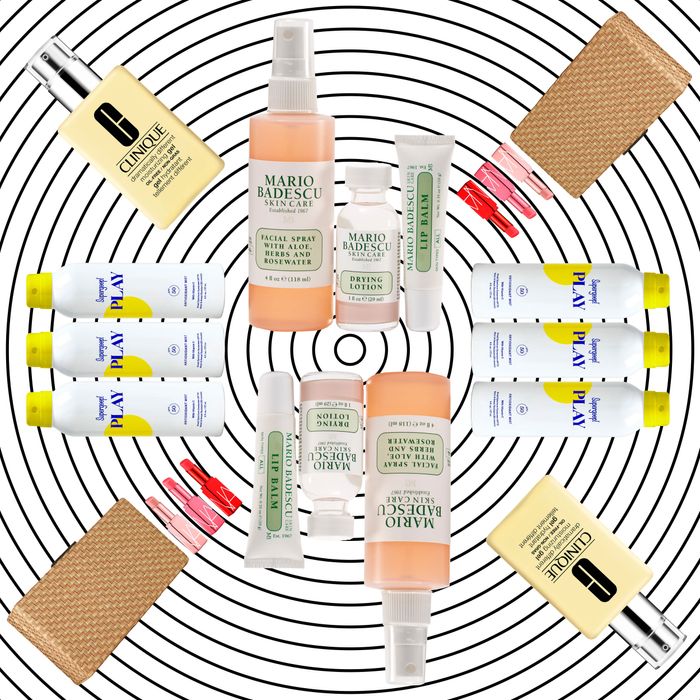 Nordstrom's super-mega once-a-year event, also known as its annual Anniversary Sale, has been running almost all month. Arguably the biggest and best major retailer sale, it's chock-full of bargains, exclusives, and special pricing on your favorite beauty brands for skin care, hair care, makeup, and more.
La Mer, Diptyque, Hermès, Paula's Choice, Le Labo, Sunday Riley, and so many more are participating. There are no special codes needed and you can order everything online, so crank up the air-conditioning, stay hydrated, and click away.
A Long-Lasting Candle
Voluspa's candles all smell unique and pretty, without that artificial Glade air-freshener feel. And although the candle tins look small, they last for a long time, so these are a good pick if you'd rather not watch your money literally go up in smoke. —Kathleen Hou, beauty director
A Cult-Favorite Cleanser
This stuff is gentle on even the most sensitive skin types yet still gets the job done, sort of like the fancy version of Cetaphil. This set gets you a full size for your bathroom sink and a mini that can travel with you. —Erica Smith, beauty writer
A Three-Pack of Sunscreen
This deal is just good math. You can never have enough sunscreen, and you go through spray SPF much more quickly than lotion. Luckily, there are three bottles in this deal, so everyone in your family can spray liberally, as one should. Don't forget to pat and rub it in after. —K.H.
A Cooling Deodorant
There's no time like the socially distanced present to finally give natural, aluminum-free deodorant a go. This clear stick gel leaves your pits smelling minty fresh and feeling cool and clean. —E.S.
A Luxurious Pillow
Everything silk is going fast at the sale. The silk hair ties are already sold out, and some of the silk pillowcases, too. But these, in a creamy caramel color, are still available. (They also have silk face masks). —K.H.
A Set of Hair Helpers
If you did something ill-advised to your hair during lockdown, there is hope. While the Olaplex set is unfortunately sold out, there's still this hair-repair set from Briogeo, Sephora's fastest-selling new hair-care brand. The set helps your hair get back on track while you earn your stylist's forgiveness, starting from the scalp out. There's an exfoliating shampoo, which gently sloughs off flakes, and a leave-in conditioner and deep-conditioning mask to restore your hair to softer times. —E.S.
A Smudge-Proof Mascara
Strategist loves this mascara, which isn't waterproof but, miraculously, will not drip and smudge under your eye (or onto your mask). It also removes very easily with just water. The regular price of the mascara alone is $32, but with a few more dollars, you'll also get the brand's eye-shadow primer, which you can use to make sure eyeliner and eye shadow stay in place, and also gently brighten the color of your eyelids. —K.H.
A Skin-Care Set for Your WFH Desk
This set of must-haves will set your skin up for success regardless of where you choose to sit. The facial spray offers a soothing pick-me-up between back-to-back meetings, the lip balm will keep your lips moisturized in between coffee refills, and the cult-favorite drying lotion instantly dries up any stress-induced breakouts after you log off and head to bed. —E.S.
A Classic Candle Trio
This miniature candle trio is the perfect gift for someone who appreciates nice things but doesn't want something as millennial as a Diptyque or Boy Smells candle. This collection of scents is classic, containing the brand's best-selling Grapefruit, Ocean Mist & Sea Salt, and Bamboo fragrances, housed in elegant glass votives. It's a great gift for a preppy adult who likes and wears white pants. —K.H.
A Moisturizer for Oily Skin
If your skin tends to skew more greasy than dewy, this gel version of Clinique's cult-favorite moisturizer is the hydrator you've been looking for. The oil-free, dermatologist-developed formula absorbs quickly and keeps skin moisturized all day without making it slippery. —E.S.
Some Perfect Lip Balms
These lip balms have a supersmooth glide that makes your lips look more saturated, more moisturized, fuller, and just better. The tint is very subtle and flattering on positively everyone. (The photos show them on different skin tones, too). —K.H.
A Nice Gift for a Tween
You're a good citizen and you're wearing a mask, but your lips are probably parched under it. Moisturize them with this "no-makeup makeup" set from Dior. It contains the brand's cult-favorite lip balm (the Dior Lip Glow), which easily makes your lips look fuller and better with the slightest rosy tint, as well as a lip gloss and a tiny lash primer to define your lashes. A fancy tween would love this and the accompanying bag. —K.H.
Tech Support for Your Facial
My mom has been applying eye cream since she was 16, always with her ring finger (because it has just the right amount of pressure). She has tried every single one of the pricey eye creams I've brought home, and this one is her favorite. This kit is undeniably expensive, but my mom swears that it is an instant eye-freshener with visible results. The mask instantly moisturizes and takes away crepiness beneath the eye, and the combination of the tool and very smooth eye cream de-puffs them with a gentle massage. She sparingly uses each of these, but she saves it for when she really needs it. —K.H.