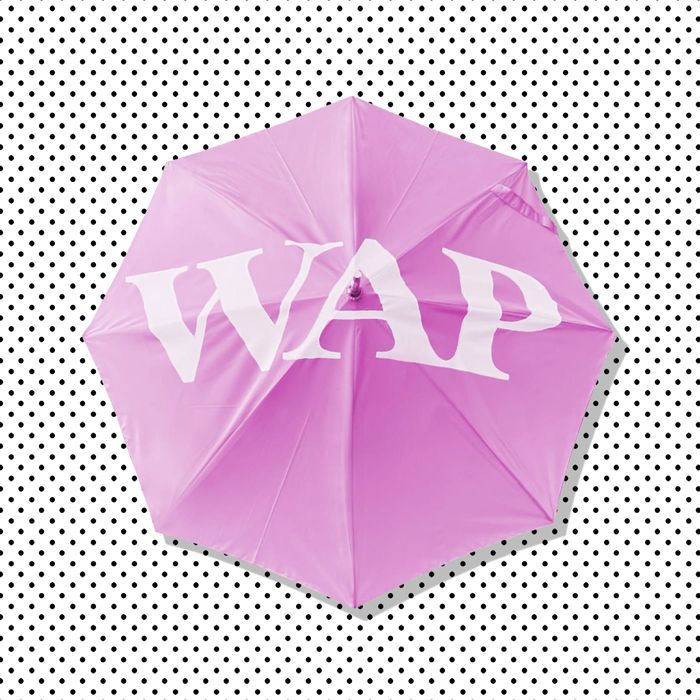 How do I put this delicately? In Cardi B and Megan Thee Stallion's gloriously filthy new hit single, "WAP," moisture plays a starring role. You can dive into it. You can swim in it. There is so much of it, in fact, they recommend you grab a bucket and a mop, plus your rain boots and your coat, to protect yourself for when it washes over you.
The song has so many water-based innuendoes, it was only fitting that the duo make it rain with WAP-themed merch. On Tuesday, the official WAP Store launched WAP-branded umbrellas ($25) and WAP-branded raincoats ($125), in addition to bike shorts and sports bras ($40), T-shirts ($25–$340), sweatpants ($60), and sweatshirts ($55–$60), in case you want to bring a little WAP into your WFH wardrobe as well.
I can think of a million other lyrics from the song that could also be turned into merch. Where's the WAP Dasani water bottle? The Cardi X Kraft macaroni in a pot? The possibilities are endless. In the meantime, though, a WAP umbrella is a perfect way to stay dry in a storm.