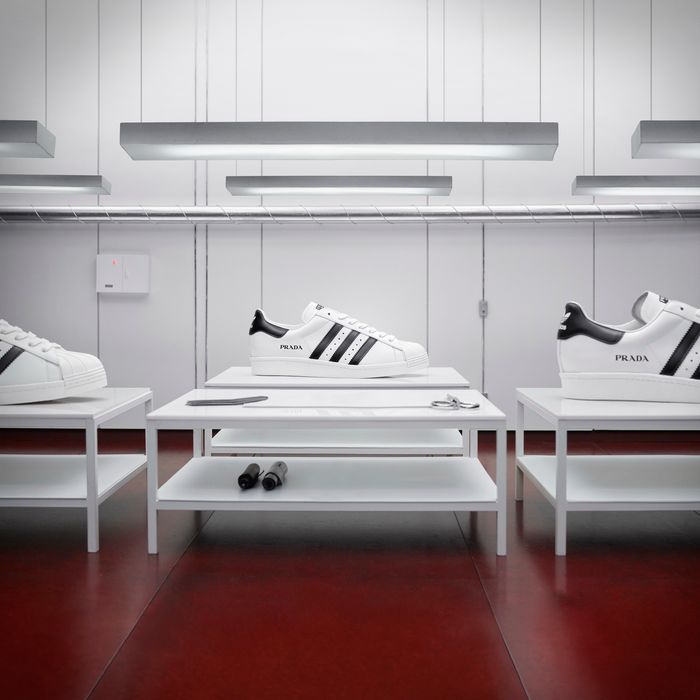 The classic Adidas Superstar just got an upscale Italian makeover from Prada. While this collaboration might seem unexpected, it makes sense when you start to think about it. In fact, I'd say it works really well.
In Prada's spring 2021 runway show, which debuted virtually in July, the brand explored how to dress in a work-from-home world. As Emilia Petrarca noted in her review, the clothes were "clever but not ridiculous" and "sporty but never macho" — two Prada hallmarks, and two good ways to describe a pair of very high-end shell toes.
Prada and Adidas first tested the waters with an all-white, limited-edition iteration of the Superstar last December, and apparently it was a success. This time around, the shoe comes in three new colorways: monochrome black, white with black, and chrome silver with white. They're made in Prada's Montegranaro facility in Italy, where about 100 employees have to hand-guide each pair of sneakers through an 100-step process (which may help explain why each pair costs $525).
The new Prada x Adidas Superstar is available now in Prada boutiques and Adidas flagship stores worldwide, as well as on prada.com and adidas.com.