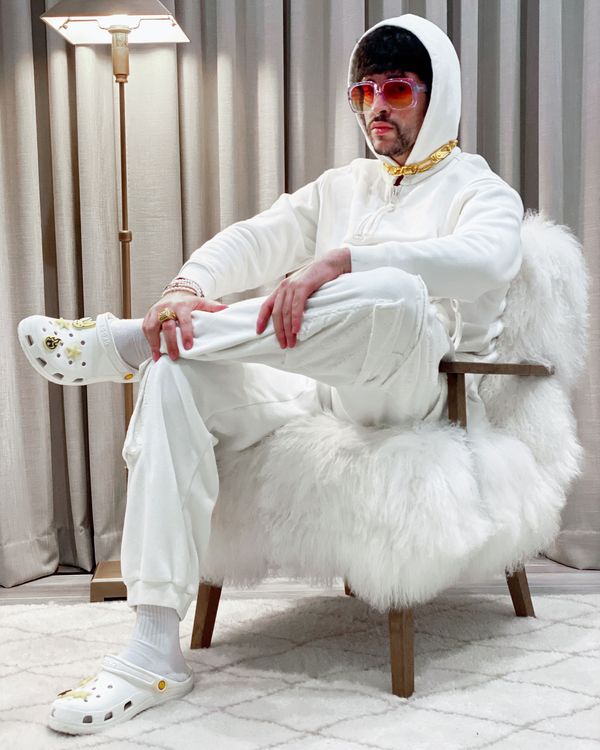 Crocs have always sparked a debate about whether they're the greatest shoes ever, the ugliest shoes ever, or both. But wherever you stand on the matter, it's become increasingly difficult to avoid their gravitational pull. Not only are they the perfect WFH shoe — in April, Quartz called them the "'It' shoe" of the pandemic, reporting an uptick in sales while most other brands were hurting — but they also seem to be worn by all the strange, beautiful men we currently have a crush on.
Last week, Nicholas Braun, a.k.a Cousin Greg from Succession, wore a pair to the virtual Emmys and somehow pulled them off with a suit. And today, Bad Bunny will release his own pair in collaboration with the brand. Inspired by the glow-in-the-dark galaxy ceiling of your childhood bedroom, they actually glow when the lights are off, making them ideal footwear for a rave, a sleepover, or just a midnight snack.
Quantities are limited, so it's likely that Bad Bunny's luminescent slip-ons will sell out just as fast as Post Malone's. If you find yourself attracted to them, be sure to secure your place in line today by signing up here.
Update: They're already sold out. Congrats if you got a pair!