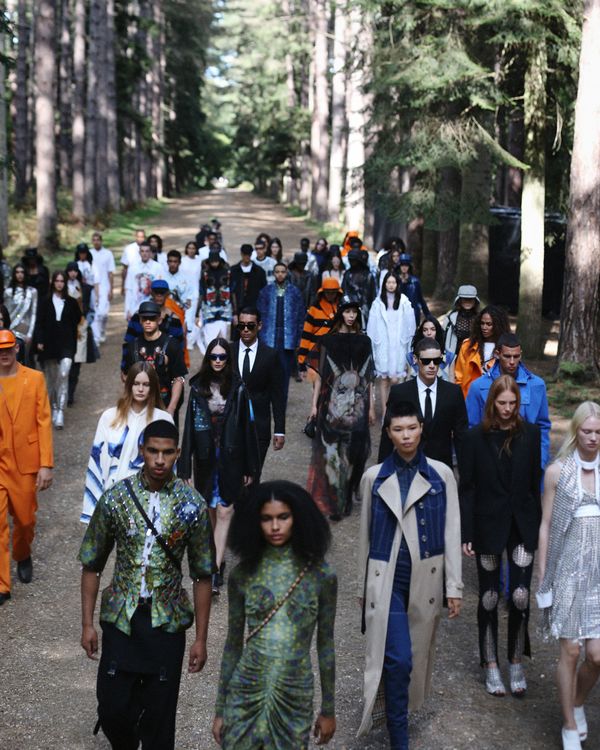 Photo: Courtesy of Burberry
How does a brand like Burberry put on a fashion show during a global pandemic? Bring it to the woods!
On Thursday afternoon, the luxury brand hosted its spring 2021 show outdoors at an undisclosed location somewhere outside of London, the forest floor serving as a runway. There was no in-person audience — only those tuning in to the livestream, which was hosted for the first time ever on Twitch. Some compared the scene to The Hunger Games.
Titled "In Bloom," the show played with the tension between natural instincts and man-made structures, between rules and rebellion. Cameras followed models as they dressed themselves in claustrophobic mirrored boxes, which then opened up to the forest outside. As they walked, they seemed briefly free, but seconds later, Secret Service–type men in suits and sunglasses suddenly appeared behind them, trailing them down the runway.
Eventually, the models formed a circle around a group of dancers. Designer Riccardo Tisci collaborated with the artist Anne Imhof on a performance that mimicked the waves of the ocean, with bodies pushing and pulling and crashing down on top of one another in a repetitive motion. Having spent lockdown at his family home near Lake Como, Tisci's early inspiration for the collection was water, specifically an impossible "love affair" between a mermaid and a shark.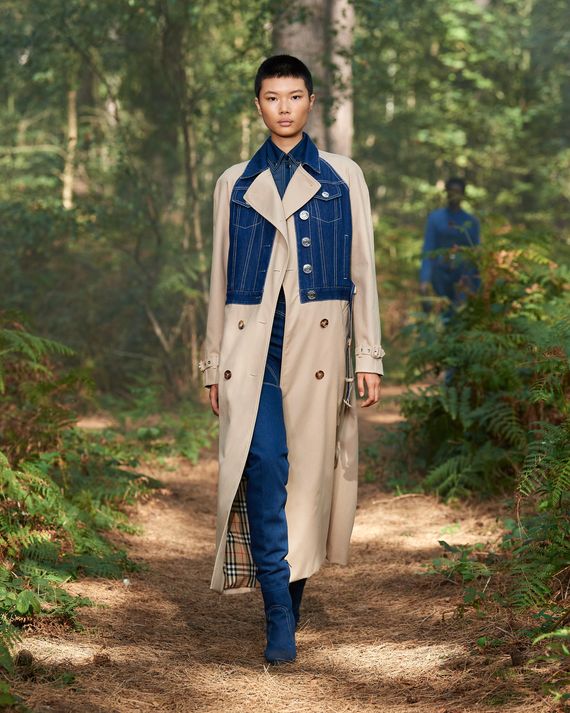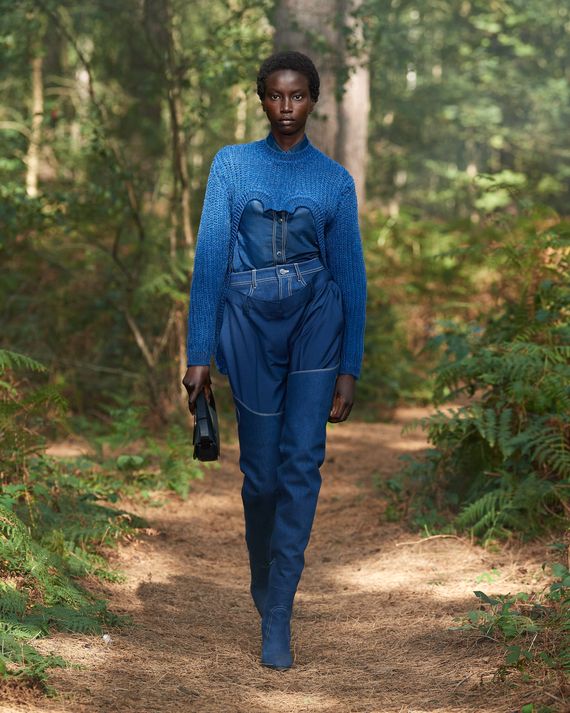 The theme was woven very literally throughout the collection, with oceanic prints (Tisci loves a natural graphic — remember Bambi?), plus deep blues, bright buoy oranges, and boots inspired by waders. The show opened with an iconic Burberry trench (known, ironically, for its pioneering water-repellent fabric), which Tisci updated with stripes of denim. It closed with a shimmering silver dress, which resembled a very glamorous fishing net full of shells.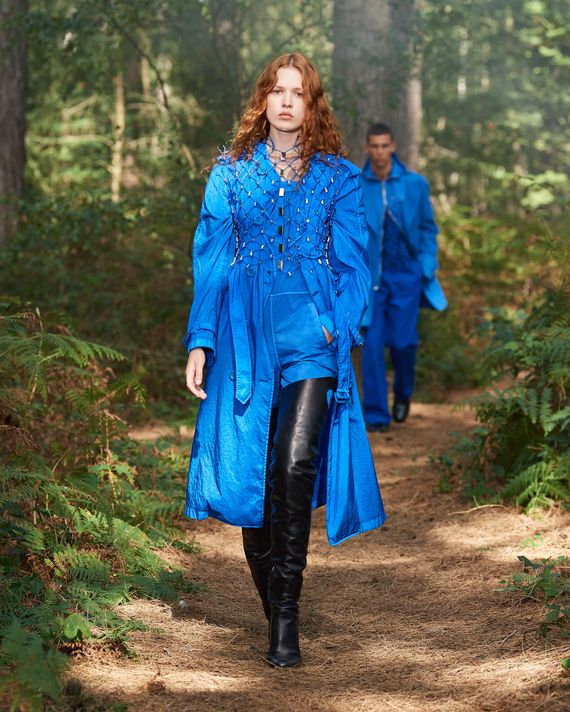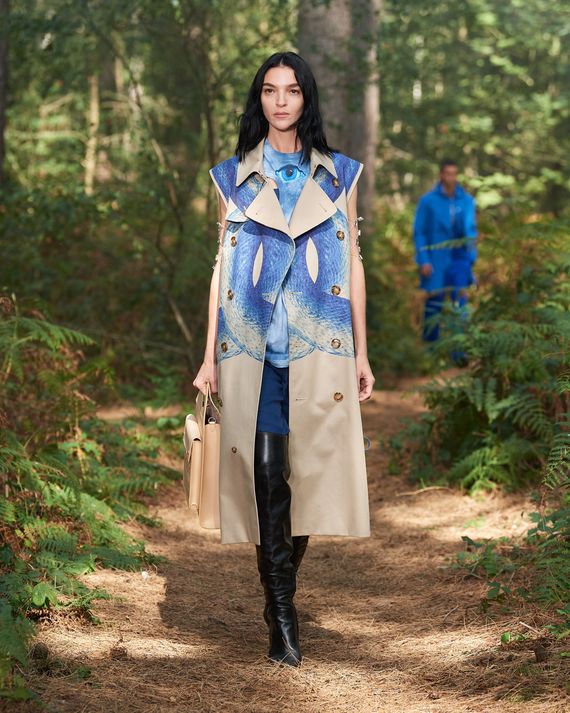 Of course, when Tisci conceived the collection, he did not anticipate that wildfires would be tearing across America's West Coast, their smoke reportedly reaching all the way to Europe. Nor did he see hurricanes ripping across the South. But the show did have a sense of darkness and melancholy that was reflective of the past six months.
Still, in the press release, Tisci offered an optimistic takeaway: "The collection is called 'In Bloom' because I was thinking about regeneration," he wrote. "About dynamic youth, about nature constantly recreating itself, always growing and evolving, always alive."
Watch the full show, below.