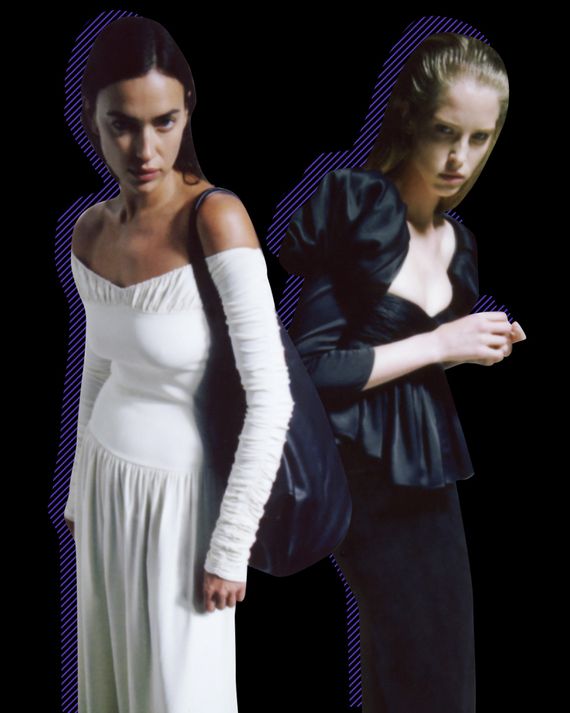 Photo: Courtesy of Khaite
Six months ago, many designers of small and independent labels wondered if they would survive to show in the fall. If they depended on wholesale accounts, if they had recently expanded their businesses, they were deeply worried. Catherine Holstein, the founder of four-year-old Khaite, also had her doubts. She told me, "The first eight weeks of this were the worst eight weeks of my life. I had no idea what was going to happen. Are we going to make it through this?"
Not only did Khaite make it through the tough economic headwinds, but Holstein says she expects to be profitable this year. It helped that she cut costs early on and canceled her resort collection, but it really mattered that her business is 60 percent direct to consumer. "We've seen a real uptick in sales across all digital channels," she says, singling out Net-a-Porter and Matches, as well as Khaite's e-commerce. Nimbleness was another factor: "We found we could do less on smaller budgets and with less people."
Holstein's experience during the grueling part of the lockdown also informed her fall collection and how she presented it to 130 journalists and buyers — with a short film and a hefty, cloth-covered box of materials, including a coffee-table-size look book (with several pages of swatches), a leather clutch containing postcards, and a candle. The images also had an augmented-reality feature: You swipe your phone over a QR code and you get 3-D renderings of shoes and other items. Holstein used high-quality materials for the packaging in order for it not to seem wasteful. Even so, the cost of producing and distributing them was still "nowhere near the budget for a runway show," she said. There was also symbolic value in the presentation — as "the box of life that we're living through."
But what struck me most about Khaite this season was its darkness. To be sure, the tightly focused collection reflected Holstein's style — the romantic puffed-sleeved blouses; the sheared, body-loving dresses with a squared neckline; the sharp tailoring and trim suede or leather jackets. But whether it was because of the strong, mostly unfussy shapes or the industrial look of the imagery, the overall impression was quite sober. Not bleak, exactly, but far from the attempts this week in New York to look as bright and sunny as a ridiculous daisy. I've been wondering who would actually confront all the shifting moods of this time.
Holstein acknowledged, "There's been some feedback to the collection. Whoa, this is so dark." She laughed. "This isn't even as dark as I could go. But I just don't see it that way. We can't ignore what we're living through."
With the European shows now under way, it will be interesting to see who else ignores the pressures (and judgments) to be positive, not only about the circumstances caused by the pandemic but also the civil strife throughout the world.