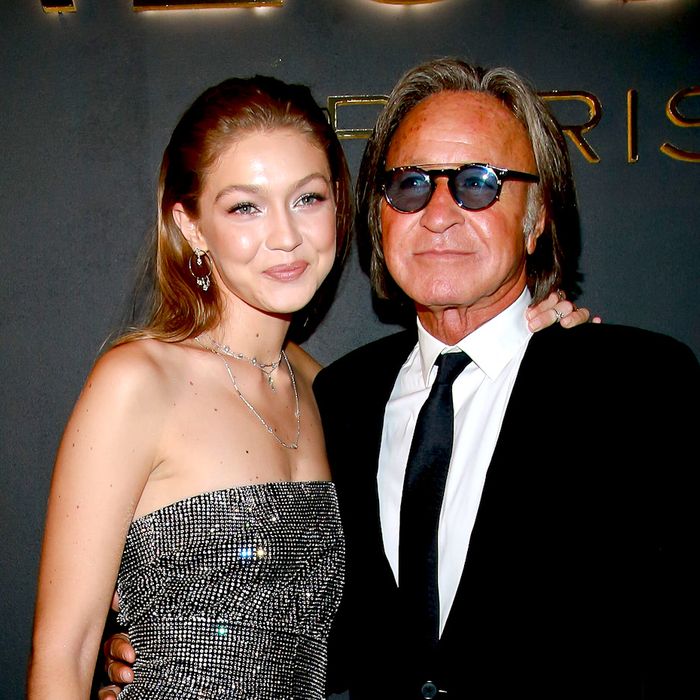 What does he know?
Photo: Jason Mendez/Getty Images
Back in April, supermodel Gigi Hadid confirmed that, yes, she and on-again-off-again boyfriend Zayn Malik were expecting their first child. At the time TMZ leaked the news, Gigi was reportedly about 20 weeks into her pregnancy, placing her due date sometime in September. Which, guess what, it's now September — and Gigi's dad, real-estate developer Mohamed Hadid, is posting.
According to "Page Six," Mohamed briefly shared a few verses he'd written for his forthcoming grand-baby to Instagram on Wednesday. They reportedly read:
Hello little grandchild, it is me, my heart as happy as can be. I wish for you the sun & moon, I wish for you a happy time.




Know that grandpa's always here, I'll do anything, anything for you, my dear.




When I heard you were on the way, I smiled and wiped a tear away. I cried the tear because I knew my heart would always belong to you.
According to Hollywood Life, he removed the post, but before he did so, was quick to assure a frantic commenter that Gigi had not yet given birth. How nice for this tiny baby, to have such a poetic grandpa with such lovely handwriting and such good intentions re: familial privacy! But if Mohamed's post was nothing more than a burst of pre-baby excitement, why delete it? As one Twitter user observed, "IT'S UNCLEAR STILL."
Fans have clocked other potential signs of the infant's arrival: Zayn's producers, MakeYouKnowLove, reportedly said in their Instagram story on Wednesday that they had become "uncles." (Hollywood Life says they later backtracked, billing the statement as a joke.) And on Tuesday, Gigi's sister, Bella Hadid, shared a cryptic Instagram post of her own.
"two buns in the oven except mine is from my burger and gigi's is from @zayn," Bella captioned a photo of her and her sister, cradling their respective tums. "i love you both so freaking much — can't stop crying."
For her emoji, Bella selected a baby flanked by sparkles and the welling-eyes face, which some interpreted as a clue that Gigi and Zayn's baby has, indeed, arrived.
From the beginning, the couple has been clear that they would like privacy, please, and space to share the news "on our own terms," as Gigi put it in April. Meaning we should simply butt out and let them drop the pics when they are good and ready. But, just in case the eagle has landed … big congrats to the whole family.