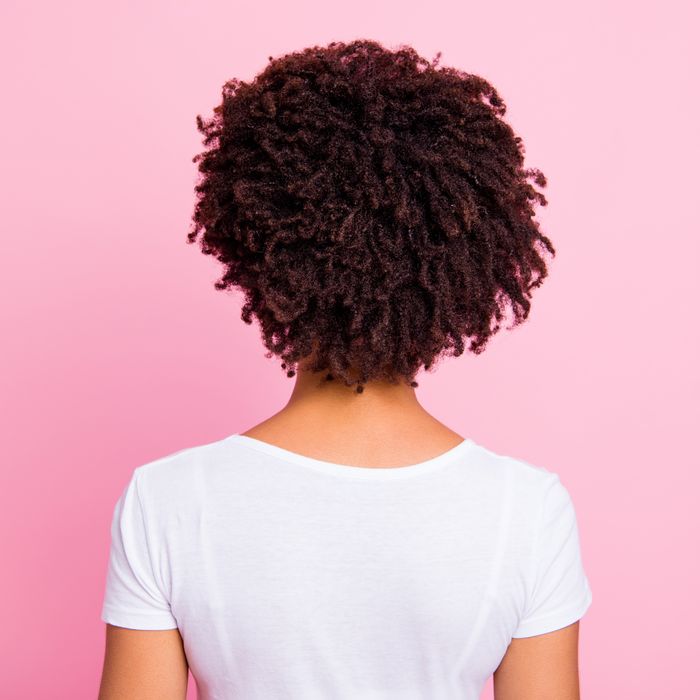 Photo: Getty Images/iStockphoto
Thanks to the CROWN Act (which stands for Creating a Respectful and Open World for Natural Hair), race-based hair discrimination is already illegal in seven states. Now, the act is one step closer to becoming law in all 50.
Yesterday, Representative Ilhan Omar took to Twitter to announce a welcomed nugget of good news: The House of Representatives passed the CROWN Act, which prohibits the denial of employment and educational opportunities because of hair texture, including hair that is tightly coiled or tightly curled, afros, and protective hairstyles including braids, locs, twists, or Bantu knots.
The CROWN Act was first introduced in California in January 2019 by Senator Holly J. Mitchell, signed into law by Governor Gavin Newsom in California on July 3, 2019, and officially went into effect January 1, 2020. As of July 2020, the CROWN Act has been passed in six other states: New York, New Jersey, Washington, Maryland, Virginia, and Colorado, where the law went into effect just last week.
Now, the bill is being considered by the Senate, where a passing vote would signify another step toward racial equality and offer relief for many. According to a 2019 study, Black women are 1.5 times more likely to be sent home from the workplace because of their hair, and Black women are 80 percent more likely than white women to feel they have to change their hair from its natural state to fit in at the office.
Hopefully, finally, news that schools have banned natural hairstyles, and workplaces have deemed hairstyles "too Black" and "uncivilized," will be a thing of the past.