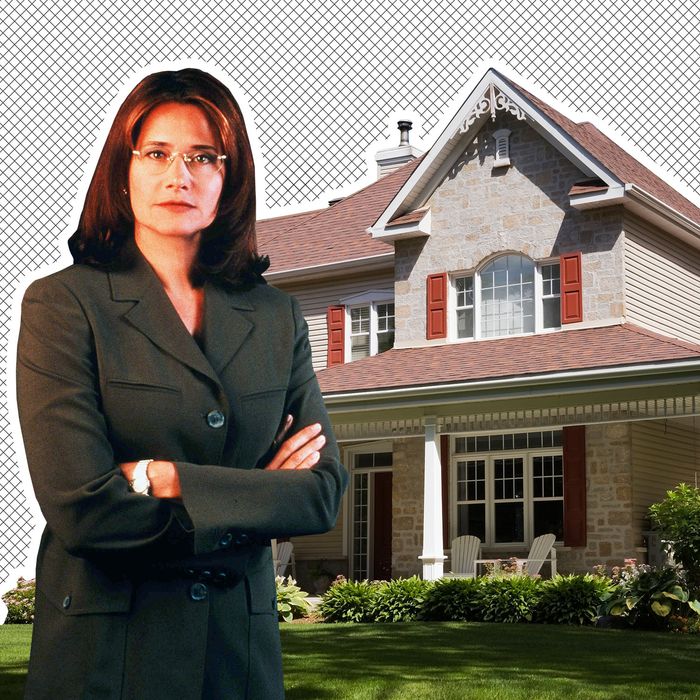 Photo: Anthony Neste/Hbo/Kobal/Shutterstock, Getty Images
Brando was cool, but in this house Lorraine Bracco is basically the closest thing I have to a godfather. The actress — best known for playing Karen in Goodfellas and Tony Soprano's therapist, Dr. Melfi, on The Sopranos — has all my favor and could command me to do pretty much anything. You need furniture delivered? No problem. Ex-boyfriend trouble? I'll talk to him — communication is important. You want me to give Rizzoli & Isles a chance? I will do this for you. And now, Lorraine, I will watch your new HGTV Sicilian home-renovation journey. Because I want to.
Deadline reported on Wednesday that Bracco will star in the series My Big Italian Adventure, which documents how the Oscar-nominated actress renovated a 200-year-old home she purchased for a single euro. An absolutely pristine concept I didn't even know I needed. The property is reportedly 1,075 square feet of pure potential located in the hilly down of Sambuca di Sicilia. It has no running water or electricity. Its walls are literally crumbling.
Bracco, seemingly thrilled to fix it up, explains in the press release, "I believe life is an adventure. When I saw the article that you could buy a house in Sambuca for one euro, I jumped on it. So I came on the plane. I bought the house. I'm very excited to be here, meet and work with the locals, and live amongst them. I'm here to pay homage to my family that comes from Sicily." Of course she hires an architect, contractor, and locals with some knowledge of how to keep houses from toppling over like a tower of breadsticks. "I'm an actress," she assures us — "I have no idea what I'm really getting myself into."
My Big Italian Adventure premieres October 30.