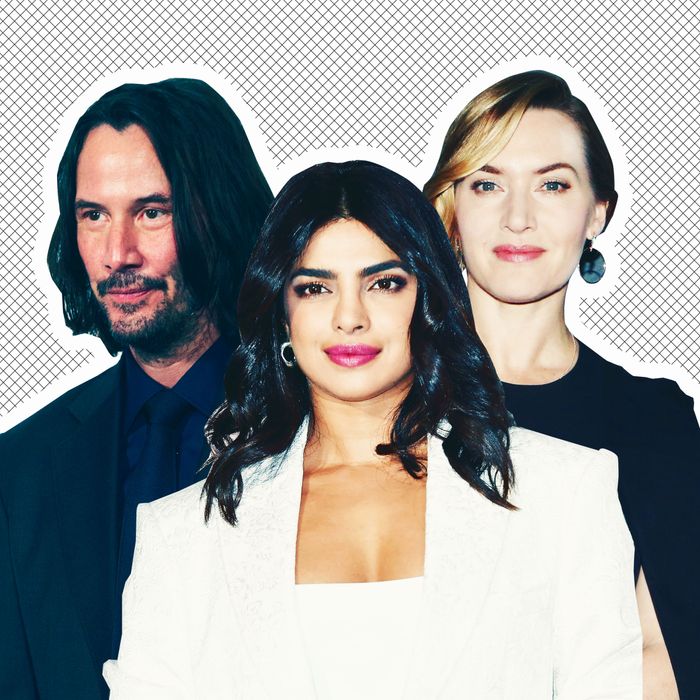 After several attempts to soothe the American public (with shows of relatability, empathy), the celebs have found a direct, possibly hypnotic way to tell us to calm down. Not that we all don't have a long, probably escalating, list of reasons to freak out, but, still, there is the matter of falling asleep at night. A reassuring Hollywood voice could help.
At least that's what HBO Max is banking on. On Monday, the streaming platform added two more A-list names to its roster of famous actors who will contribute their voices to A World of Calm, a ten-episode "unscripted" series brought to you by the creators of the Calm app: Kate Winslet and Priyanka Chopra Jonas will join previously announced actors Nicole Kidman, Mahershala Ali, Idris Elba, Oscar Isaac, Zoë Kravitz, Lucy Liu, Keanu Reeves, and Cillian Murphy. The series is being developed with Nutopia, the production company that brought you Nat Geo's One Strange Rock and Disney+'s The World According to Jeff Goldblum.
Unscripted? Based on a stress-management app that you may have downloaded to your phone sometime since March? What will this even look like? According to Deadline, the series will pair each voice with "mesmeric imagery." It will be a "timely antidote for our modern lives" and take "audiences on an immersive visual journey into another world." The description continues: "Building on Calm's Sleep Stories — bedtime stories for grown-ups — each relaxing tale is designed to transform how you feel. Viewers will be transported into tranquility through scientifically engineering narratives, enchanting music, and astounding footage to naturally calm the body and soothe the mind."
A World of Calm premieres October 1.