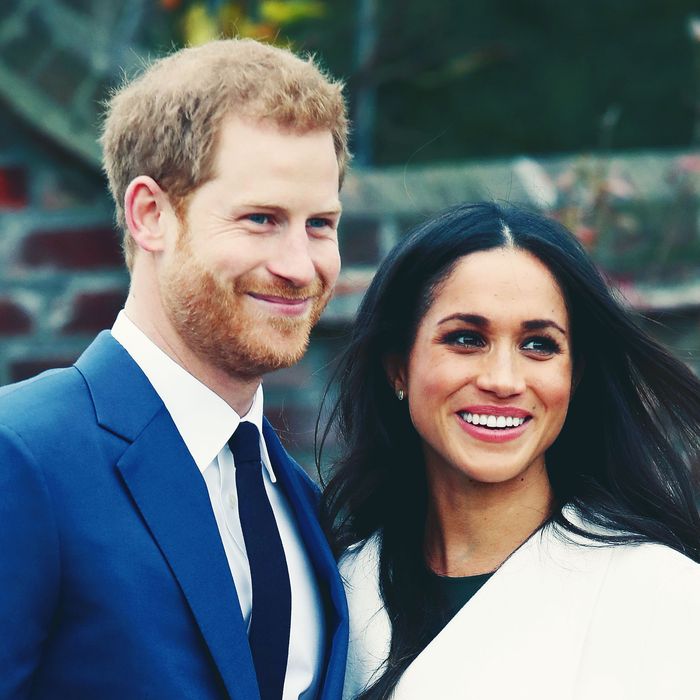 Prince Harry and Meghan Markle.
Photo: Chris Jackson/Getty Images
Well, it was inevitable. Meghan Markle and Prince Harry have signed a major deal with Netflix, proving that no matter your background, no one is immune to the temptation to pivot to video.
While many details surrounding the multi-year deal are unclear, according to the New York Times, it's pretty massive. (To quote the outlet, it's "megawatt.") The ex-royals have already founded a production company, though they have yet to agree on a name, and will be making Netflix-exclusive documentaries, features, children's television shows, and more. "Our focus will be on creating content that informs but also gives hope," they said in a statement. "As new parents, making inspirational family programming is also important to us."
To answer what is likely your most pressing follow-up question — Will the former royals be starring in any of their shows? — that, too, is yet to be determined. Per the Times, while Harry and Meghan "may appear on camera in documentary programming," Meghan apparently has no desire to return to her former career as an actress. The couple's main goal, per their statement, is to "share impactful content that unlocks action." And Netflix, as one might expect, is "incredibly proud" that the Duke and Duchess picked their platform over their competition.
This seems like a pretty natural move for the royals, and overall I'm happy for them. But still: Imagine being literal royalty, and then deciding to negotiate shows for Netflix. Could not be me.