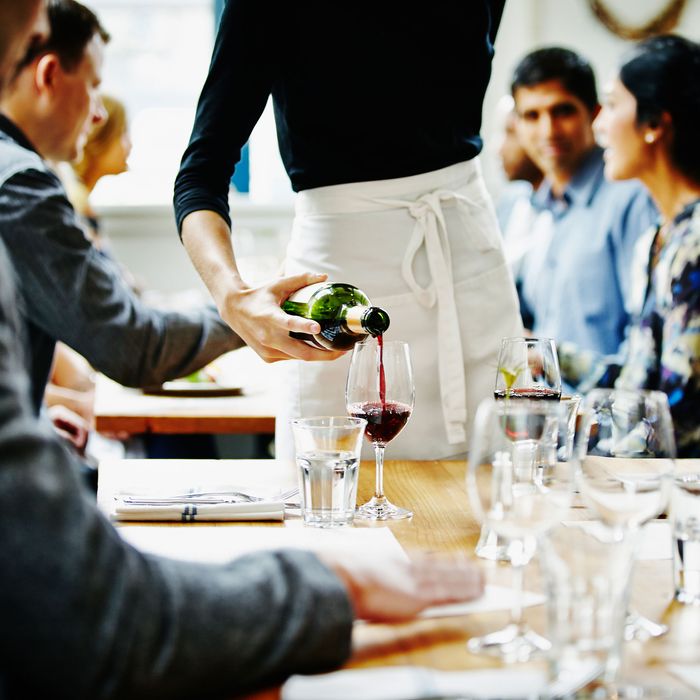 Photo: Thomas Barwick/Getty Images
New York governor Andrew Cuomo announced on Wednesday that restaurants in New York City can reopen for indoor dining starting on September 30.
The governor had previously halted plans to resume indoor dining in the city in early July, citing "an abundance of caution after seeing other states' experiences." At the time, infection rates were surging across the country after many states had rushed to reopen businesses, including restaurants and bars.
While New York was the early epicenter of the country's coronavirus outbreak this spring, the state has so far managed to successfully control the spread of the virus, and the infection rate has remained below 1 percent for the last several weeks.
Cuomo said that New York City restaurants, which resumed outdoor dining over the summer, will be able to operate indoors at 25 percent capacity beginning at the end of the month. Customers will be required to wear masks when not seated.
The announcement came on the heels of a class-action lawsuit filed by more than 300 restaurants seeking over $2 billion in damages due to the city's indoor-dining ban. Much of the country, including the rest of New York State, has already resumed indoor dining. Still, it's hard not to question the safety of such a decision. At this point, it's been well documented that the risk of virus transmission is much higher indoors than outdoors — particularly in crowded or poorly ventilated spaces, and especially if people aren't wearing masks, as is often the case in bars and restaurants. It's just one more reason why the end-of-summer dread feels especially acute this year.