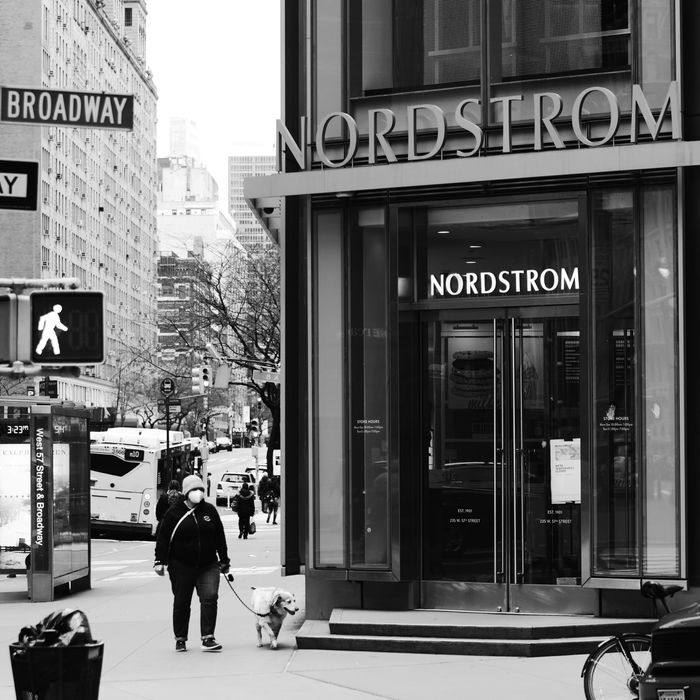 Photo: Rob Kim/Getty Images
On Tuesday, Nordstrom announced that it will stop selling products made of genuine fur and exotic-animal skins by the end of 2021. This new policy, which was made in partnership with the Humane Society of the United States, is companywide and includes Nordstrom Rack and Last Chance stores, as well as Nordstrom's e-commerce sites.
Teri Bariquit, chief merchandising officer at Nordstrom, said that the company arrived at this decision after listening to feedback from its customers. "Our private-label brands haven't used these materials for years, so extending this policy to all the brands we carry is a natural next step for our business," she added.
Brands like Chanel, Calvin Klein, and Victoria Beckham have all made similar pledges in recent years, but Nordstrom is actually the first U.S.-based retailer to ban the sale of exotic-animal skins, according to Kitty Block, president and CEO of the Humane Society of the United States. "This is a pivotal step toward a more humane business model and a safer world for animals, sending a clear message that animals should not suffer for the sake of fashion," she said in a statement. "Nordstrom's decision will surely have a ripple effect on other influential fashion leaders."