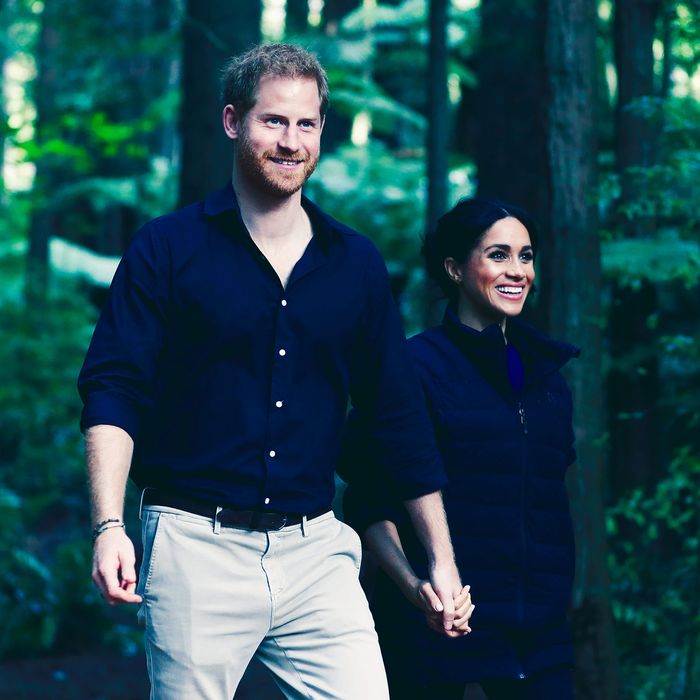 Photo: Kirsty Wigglesworth - Pool/Getty Images
Meghan Markle and Prince Harry have paid back all of the public money used to renovate Frogmore Cottage, the Windsor estate they lived in from 2018 to 2019. The royal property, which is 25 miles away from Kensington Palace, got a $3.2 million (£2.4 million) structural renovation when they moved there after ditching the toxic halls of the palace. A spokesperson for the couple said that Harry paid a lump sum to the crown to cover costs, and the cottage will still be their U.K. residence.
The renovation was funded by the queen through the Sovereign Grant, "the annual funding mechanism of the monarchy," a.k.a. the pot of taxpayer money the crown receives each year for expenses, including the upkeep for royal residences and buildings with historical significance. While a renovation like this is totally standard (and the Sussexes paid for all of the furnishings and fixtures themselves), Meghan and Harry offered to pay back the expenses as part of their financial extraction from the crown's claws.
Back in January 2020 (remember her?) they explained on their website that in addition to stepping back as senior royals, they would no longer receive  any public funds. In other words, they wanted to be financially independent, and work to support themselves.
And they have been. Meghan recently narrated a Disney documentary about elephants, and Harry has popped up in a few of his own little media projects. And last week, the two of them signed a big, multiyear, multimedia deal with Netflix to make documentaries, features, and television shows. "Our focus will be on creating content that informs but also gives hope," they said in a statement. "As new parents, making inspirational family programming is also important to us."