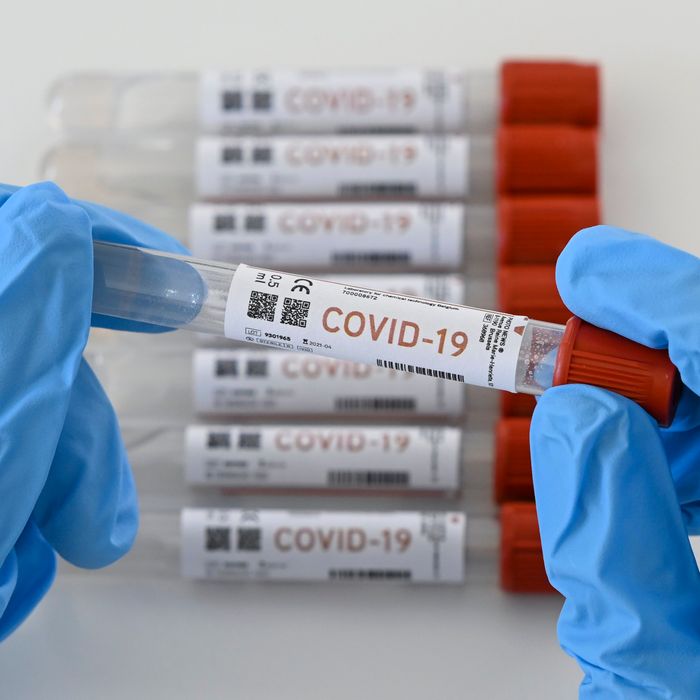 Photo: Photonews via Getty Images
In August, the CDC modified its COVID-19 testing guidelines to suggest that people who don't have symptoms don't need to get tested, even if they've been recently exposed, unless they're vulnerable or have been told to do so by a doctor. The outcry from public-health officials was swift and severe, prompting CDC director Robert R. Redfield to tell the press that testing "may be considered" for anyone exposed to the virus, though the new, more-limited guidelines remained on the CDC's website.
That change, published against scientific objections, was rewritten and published to the CDC's site by the Department of Health and Human Services, according to the New York Times. Brett P. Giroir, the administration's coronavirus-testing czar, had originally said there was no pressure from President Trump or Vice-President Pence but has since admitted the draft was shown to several members of the White House Task Force, including Pence.
Dr. Anthony Fauci, director of the National Institute of Allergy and Infectious Diseases, had also told the Times that while he'd seen (and accepted) an earlier draft, he had concerns about the published version. Fauci also told CNN that he was "under general anesthesia in the operating room" during the meeting at which the guidelines were finalized, having undergone surgery to remove a polyp on his vocal cords.
Now, the CDC has reversed the controversial recommendation, advising that asymptomatic people do need to be tested if they've had close contact with anyone infected with COVID-19. "It's good to see science and evidence taking a front seat for a change," Scott Becker, chief executive of the Association of Public Health Laboratories, told the Times. "It has been a wild few weeks."
It's thought that asymptomatic (or, more accurately, presymptomatic) spread may account for almost half of all COVID-19 transmission. Frequent testing of asymptomatic individuals has been an effective tool in reducing transmission worldwide. In late August, a new report from the CDC itself found that summer camps in Maine owed their total absence of secondary transmission — meaning that the few campers who initially tested positive didn't pass the virus to anyone else — to the strict testing and quarantine procedures employed before campers' arrival.
The only "downside" to increased testing is political: It looks bad that we have the worst COVID-19 epidemic in the world, and it is bad. Trump is correct that more testing equals more positively identified cases, but only because tests capture what is already here. Elsewhere in the world, having that information is seen as essential to fighting the virus where it appears. Here, though, it's everywhere, and the CDC's fluctuating guidelines seem to signal our government's resignation, if not efforts of outright concealment.
This post has been updated.