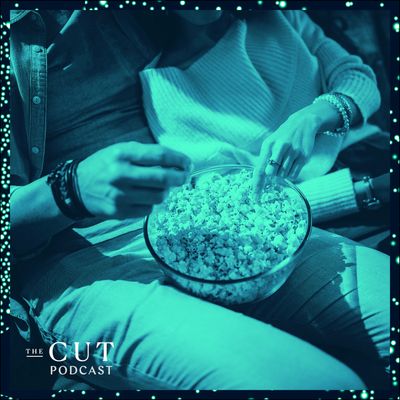 In this week's episode, we bring you a real-life quarantine rom-com starring Tamara and Frank. They met on an app during New York's stay-at-home orders and spent two months FaceTime-dating before deciding that they wanted to meet in person, pandemic be damned (but safety precautions very much not damned.) They planned to go on their first date … which lasted two weeks. To do that, they found an apartment where they could quarantine together and see whether their chemistry translated to the non-digital world:
Angelina Chapin, senior writer: They orchestrated this whole operation that involves a friend picking up Frank from his apartment, chaperoning him to Tamara's apartment, and then bringing them both to a new apartment where they're going to stay. 




Avery: Oh my God. It's like a coachman. It's like it's like a little fairy tale. 




Frank: I'm feeling confident, to be perfectly honest. I've distracted myself to confidence. I'm in the car. I've got a cooler filled with frozen foods, like meats and such. And I'm still forgetting my toothbrush, toothpaste, deodorant, and all that.




Tamara: And then he texted me that he is outside. I walk downstairs. I live on the third floor of a walk-up. And so the stairs zigzag a bit. So I don't see him until I'm down a couple landings … He slowly starts to appear. And at that point where I can see his waist down and I know that he exists and he is standing there in my physical space, I stop halfway down the stairs. I stop and I just start laughing. I just start laughing anxiously. And I kind of toss my head back and I just think, Oh my gosh, this is about to happen. And he starts laughing. And I take a deep breath and I just walk down the rest of the way and just without breaking stride, I walked down those steps. I laughed and I gave him a kiss.
To hear more about how Tamara and Frank came together, and how they fared during their two weeks' co-isolation, click above, and subscribe for free on Apple Podcasts or wherever you listen to podcasts.