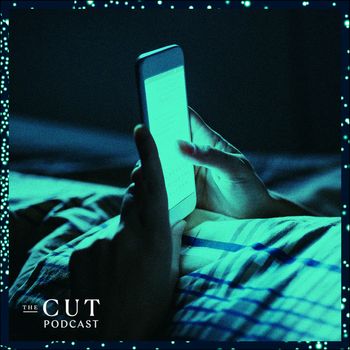 "What makes an image a nude versus a dick pic is about the amount of attention that goes into it," host Avery Trufelman explains in this week's episode of The Cut. A nude is tasteful. A dick pic, on the other hand, may not necessarily be unwelcome, but they often are unpleasant surprises — unsolicited, poorly lit, with dirty sheets or bathrooms in the background. We all deserve better. To understand why men send the shots they do, and to gain insight on how to improve one's nude game, Avery was joined by a group of guests with extensive experience in the field:
Allison P. Davis, New York features: Here's the thing. When I send a nude or a selfie or a tit shot or whatever, it is work. I artfully compose myself and I check the lighting and I check the mirror. I want to look as good as possible. And I do think that if you're coming at it from a place of power where you've never been thought of as the sexual object, of course you're not going to know what looks good. You're just going to think, Here's my dick. That's all you need. You know?  




Peggy Orenstein, author: If you're constantly masturbating to this really tight feedback loop, pulling up 30 video clips and jerking off as fast as you can with the death grip on your penis, your sense of what constitutes sexual pleasure gets really narrow. 




Miles Klee, MEL magazine: I try to make it look like what I've heard called a "boyfriend dick." Maybe like solid, sensible. In other words, it's not like a stunt porno dick where you're just trying to make it look like some huge, like, monster cock. It's more like the dick you can settle down with.
To hear more about the art of sexting and the distinction between a crude dick pic and a masterful nude, click above, and subscribe for free on Apple Podcasts or wherever you listen to podcasts.