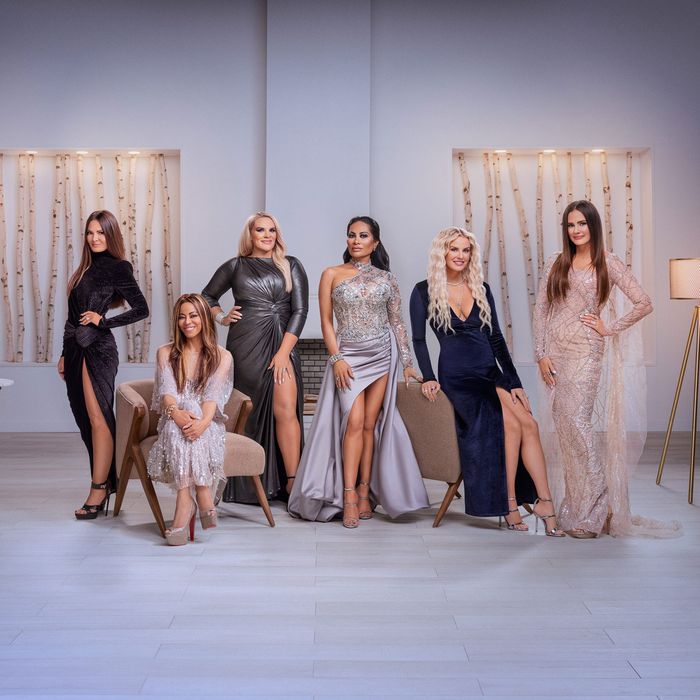 It is comforting to know that, even in uncertain times, we can cling to some eternal truths: The Sun will rise and fall, time will march on, and the Bravo television network will supply us with a steady stream of wealthy women yelling and throwing drinks at one another.
This week, Bravo released the trailer for the The Real Housewives of Salt Lake City, the tenth and newest installment in the Housewives Cinematic Universe. The new trailer includes your standard Housewives fare — metallic dresses, eyelash extensions, clips of women making out with strangers and screaming at each other in crowded restaurants — as well as plenty of references to two of Salt Lake's most prominent institutions, skiing and Mormonism.
"I'm a pure-bred, pioneer Mormon," says Heather Gay, whose bio notes that she was married to "Mormon royalty" for 11 years but has distanced herself from the church since her divorce.
Besides Gay, the cast includes Lisa Barlow, who says she's "Jewish by heritage and Mormon by choice," and Whitney Rose, who says she's also a descendant of "Mormon royalty" (a recurring theme!) but left the church over a decade ago after she fell in love with her boss and the two had an affair. (They're now married with two children.) Jen Shah also left the church, because of its racist history, and is converting to Islam. There's Meredith Marks, who says she's Jewish and from Chicago. And — my personal favorite so far — Mary Crosby, who is Pentecostal and who, according to her bio, inherited her family business after she married "her late grandmother's second husband, Robert Cosby Sr." Ah!
The trailer also teases plotlines about home-wrecking, swinging, and, of course, people being fake. How nice to have something familiar to look forward to. Bless.
The Real Housewives of Salt Like City premieres on November 11.