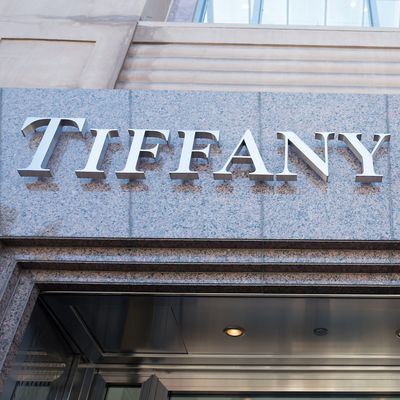 Photo: Smith Collection/Gado/Getty Images
In November, it was announced that the French luxury conglomerate LVMH Moët Hennessy Louis Vuitton, which owns brands like Christian Dior, Celine, and Fendi, was poised to acquire Tiffany & Co. for a whopping $16 billion. It would have been the company's most expensive purchase ever, and one of the biggest luxury deals in history.
Then the pandemic happened, and things changed. On Wednesday, LVMH announced that it was pulling out.
In a statement, LVMH said that it couldn't complete the deal "as it stands," citing a direct request from the French government to delay because the U.S. is planning to impose tariffs on a variety of European goods.
Tiffany has responded with a lawsuit, claiming that LVMH breached its contract and that the letter of request from the French government, which Tiffany has reportedly not yet seen, is not grounds to throw out the deal. It also rejects the idea that the jewelry brand's value has significantly decreased.
"We believe that LVMH will seek to use any available means in an attempt to avoid closing the transaction on the agreed terms," Tiffany chairman Roger Farah said in a statement. Almost a year after the deal was broached, LVMH still has not yet filed for antitrust approval in the European Union. It was meant to close on November 24, 2020.
Update, September 10:
On Thursday, LVMH announced its plans to sue the jewelry brand. "Tiffany did not follow an ordinary course of business, notably in distributing substantial dividends when the company was loss making and that the operation and organization of this company are not substantially intact," LVMH said in a statement. We will update this post as we learn more.