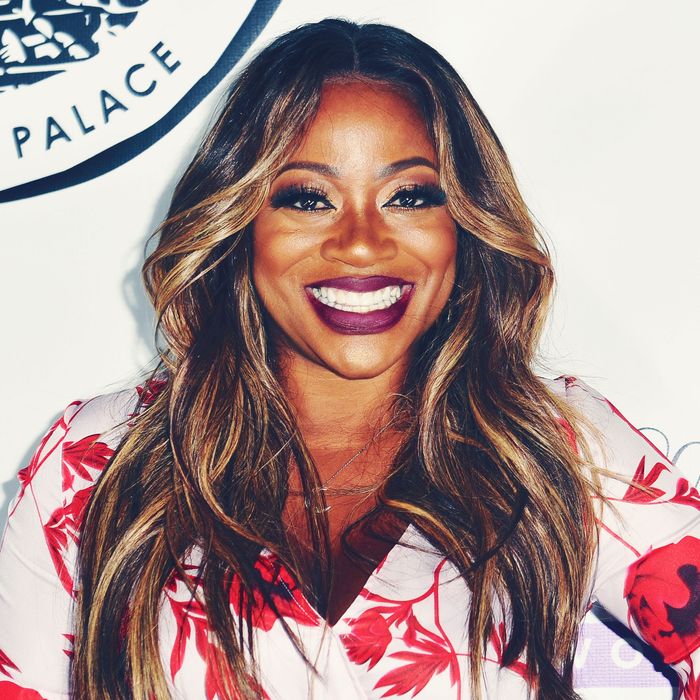 Photo: Rachel Luna/Getty Images
Bravo is struggling to finally address its myriad diversity issues after a reckoning this summer inspired by protests against police brutality. And one area in particular has been a glaring site of neglect for years: the extreme whiteness of the Real Housewives of New York. There has never been a Black housewife in the franchise's 12 seasons, in a city that is 26 percent Black.
That backward era might finally be coming to an end. Amid a cast shake-up for this upcoming season 13, one new addition is rumored to be Bershan Shaw, a motivational speaker who TMZ reports has been filming with some of the other cast members this week. Bravo hasn't confirmed the news, but "Page Six" also claims a source says Shaw has been recording scenes, though she is not officially a housewife — it's possible for now she remains a "friend of the show."
Shaw seems like she'd be an excellent addition to the New York cast. She starred on the 2014 Oprah Winfrey Network reality show Love in the City, which lasted only one season, as one of four friends who were billed as "strong and fiercely independent women who believe in living out their dreams and not letting anyone or anything get in their way." Shaw is reportedly an actress and restaurant owner but seems to now mostly work as a motivational speaker, speaking about surviving breast cancer after being diagnosed when she was 33. The cancer returned just weeks before her wedding.
Also, her Instagram is peppered with selfies she took on boats, wearing hats. I for one hope she films many scenes in her Midtown restaurant Haven, which Grub Street once described as having "velvet wallpaper, snakeskin leather walls, alligator-tufted ceilings … antique books, Chinese swords, and masks from Bali."