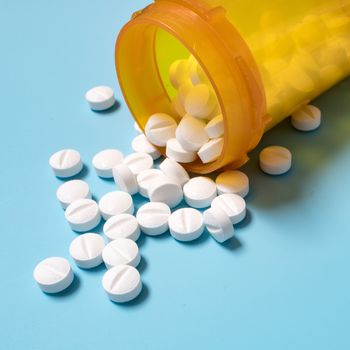 Photo: Getty Images/Science Photo Libra
Xanax will soon come with a new warning label, the New York Times reports. Last week, the Food and Drug Administration announced it will now require benzodiazepines, a class of common psychiatric drugs, to feature labeling that reflects the drugs' high risk for abuse and addiction.
The labeling change, which some have criticized as long overdue, is sweeping. In 2019, according to the FDA, doctors filled out approximately 92 million prescriptions for benzodiazepines, which include the popular brands Xanax, Klonopin, and Valium. A sedative, benzodiazepines can help treat everything from anxiety to panic disorders to insomnia. But the drugs also carry high risks: They're highly addictive and people often struggle to stop taking them. According to the National Institute on Drug Abuse, benzodiazepines are involved in more than 30 percent of opioid overdoses. Additionally, when taken with alcohol or other medicine, benzodiazepines can cause serious side effects, including death.
After reviewing studies of the drugs, as well as reported adverse effects, the FDA determined that the current labeling on the drugs "does not provide adequate warnings about these serious risks and harms associated with these medicines," prompting the labeling change.
"While benzodiazepines are important therapies for many Americans, they are also commonly abused and misused, often together with opioid pain relievers and other medicines, alcohol and illicit drugs," FDA Commissioner Stephen Hahn said in a press release last Wednesday. "We are taking measures and requiring new labeling information to help health care professionals and patients better understand that while benzodiazepines have many treatment benefits, they also carry with them an increased risk of abuse, misuse, addiction and dependence."
According to the release, the changes include updated boxed warnings, which is the agency's most prominent safety warning, as well as labeling changes that highlight "the risks of abuse, misuse, addiction, physical dependence and withdrawal reactions to help improve their safe use."