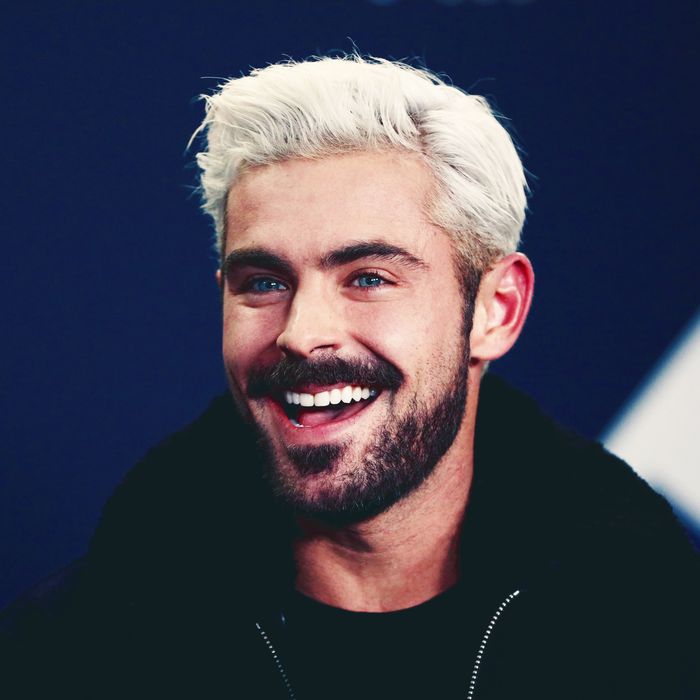 Zac Efron, thrilled to have found himself a hot normie girlfriend.
Photo: Rich Polk/Getty Images for IMDb
Big congrats to actor Zac Efron, who has reportedly bagged himself a hot normie partner, an achievement to which all celebrities should, I think, aspire. Apparently, Efron met his new girlfriend — Vanessa Valladares, a 25-year-old aspiring model and waitress — while she was working in a New South Wales café a few months ago, and now he may be considering a permanent move to Australia? Frankly, it's a whirlwind that sounds a lot like the plot of a rom-com Efron may have starred in at some point in his career. Which may explain why it all feels somehow correct for him.
According to People, the meet cute happened at the Byron Bay General Store & Café in June. "They started hanging out in July and recently took a ski trip together," the outlet's source said. "You can tell that they are having fun. She spends a lot of time at this house."
Per an Us Weekly source, "a lot of time" means "most nights," and the pair are "very smitten with one another." They both love to be "active" in the outdoors, this person continued, adding that Valladares has "calmed [Efron] down a lot, and he's not partying too much."
Instead, they are doing things like taking sporty getaways, and "grabbing brunch." Elle has observed that Valladares and Efron are not posting about the relationship on Instagram, nor do they even follow one another. Nonetheless, they have been spotted numerous times by paparazzi, "look[ing] like any other local couple" while picking up "a healthy-looking takeaway meal and matching cans of coconut water" from a trendy Byron Bay restaurant, according to the Daily Mail.
In early August, TMZ reported that Zac was planning to sell his Los Angeles home and move to Byron Bay full time. The gossip site's sources claimed he was "burnt out living in and around Hollywood." Which all sounds eminently fair, and maybe he would also like to live quietly with his hot normie girlfriend, somewhere the paps won't harangue them? It's a model that seems to have worked for Keanu Reeves and Alexandra Grant, and for Emma Stone and her nice-seeming SNL fiancé. Maybe everyone should try it.