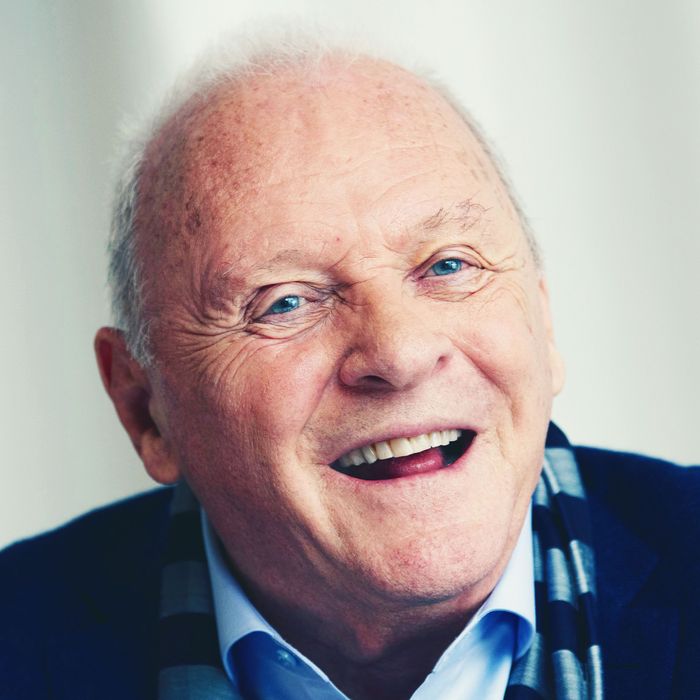 Sir Anthony Hopkins
Photo: Magnus Sundholm/Shutterstock
Sir Anthony Hopkins, acclaimed actor, Hawaiian-shirt aficionado, and heartwarming hobbyist, has followed in the footsteps of Paris Hilton, J.Lo, and Ariana Grande to launch his very own namesake fragrance brand.
Anthony Hopkins (the brand) was developed in partnership with the nonprofit No Kid Hungry, and features a gender-neutral fragrance called AH Eau de Parfum, candles, and fragrance diffusers for the home. Just a single purchase from the lineup of seven products can provide up to 50 meals to kids in need. Hopkins tells People that the concept "started while I was in quarantine and realizing we're in a huge world crisis — many people are going hungry. I don't know why fragrances came to mind, but I did it to send a ripple across the lake of our woes and misfortunes for a moment and to bring some relief into this strange world we're now living in."
You can start your own ripple of relief with a spritz of AH, "a mystical alchemy" of bergamot, orange blossom, and musk that will "awaken your soul and unleash what's hidden inside your heart," something it's safe to assume Hopkins, a gifted motivational speaker, genuinely wants us all to experience. If you'd rather decorate your home with the calming powers of aromatherapy, Hopkins's diffusers and candles come in three different scents to choose from: alluring Sandalwood, Gardenia Tuberose that smells like Wales in the spring, and Amber Noir, which recently made a cameo during one of the actor's soothing piano-playing sessions.
Whether you choose liquid, wax, or oil form for your scent, rest assured that you'll also be snagging a little piece of Hopkins's vibrant artwork, which is featured on the collection's packaging throughout. Excited to hear which candle label Niblo the cat hates the least.