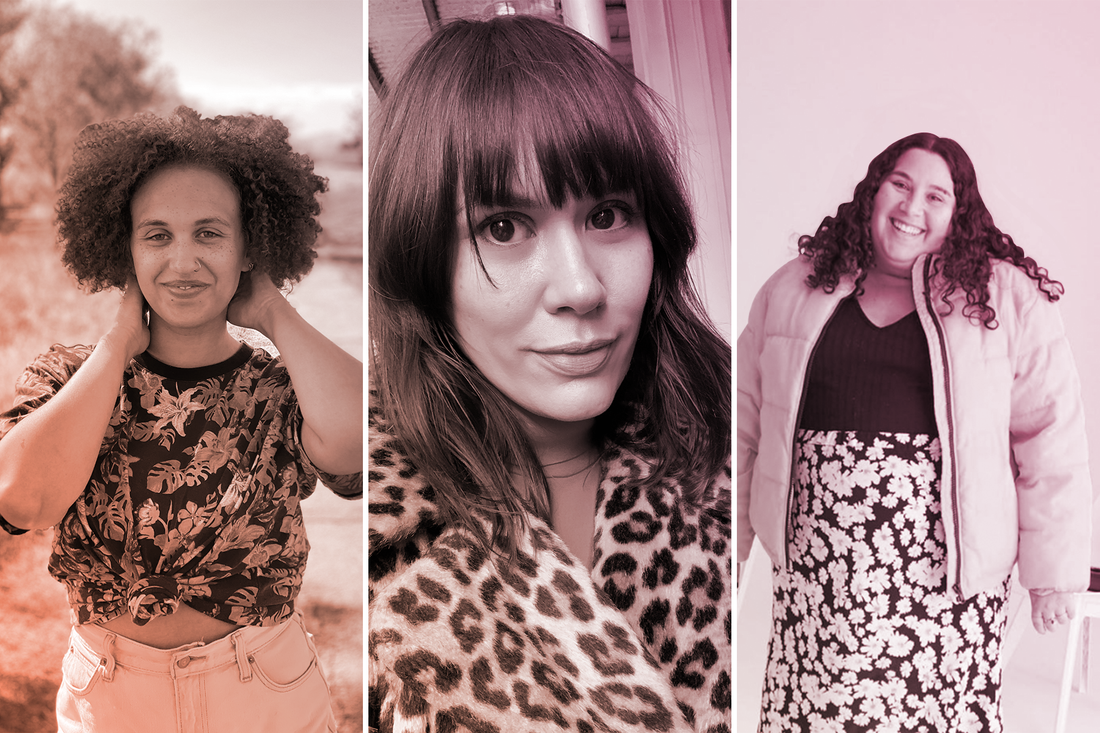 Photo: Illustration by Ashlie Juarbe
A trip to Ulta Beauty is a special kind of thrill — in this beauty emporium, luxury splurges sit right alongside drugstore bargains and industry-insider favorites. And the sales? Legendary. Take their famous biannual Gorgeous Hair Event — three magical weeks where you can shop all your haircare essentials for 50% off. Did we mention the next one's coming up in October? Yeah, you might want to set an alarm.
To help you decide what to snag, we partnered with Ulta Beauty to bring you 27 haircare products our coworkers swear by — many of which will be available at 50% off sometime during this month.
From the PATTERN conditioner that keeps Tori's 3C curls quenched, to the "all-star" hair mask that tames Gaby's frizz and adds shine, these are our tried-and-true favorites, our go-tos and grails. Read on for our gorgeous-hair picks — the ones we use to the last drop.
And, if your post-quarantine look calls for even more of a refresh, check out an Ulta Beauty salon — there's one in every location and you can book online.
Tori Young, Editor
Tori Young is an editor at Vox Creative who rocks a crown of 3C curls that are occasionally color-treated, worn loose or tied up in her signature scrunchie. She's a strong believer in supporting Black-owned brands, like many of her go-tos ahead:
PATTERN - Heavy Conditioner: "Basically since PATTERN's release, I've been obsessed. This does wonders for my curls. It's thick and creamy, smells delicious, and gives me moisture and smooth texture that lasts long after the shower. Pro tip: Wrap your hair in a hot towel a few times before rinsing this out for maximum hydration." ($25, or $12.50 if you shop on 10/4 for 50% off any PATTERN conditioner, exclusively available at Ulta Beauty.)
Kreyol Essence - Haitian Black Castor Oil: "Oil is the one thing I constantly forget about, then regret later. My hair feels shinier and healthier, while the French Lavender and Hibiscus ingredients give me relaxing spa vibes all day. Less stress, more of this oil!" ($24, new at Ulta Beauty.)
DevaCurl - DevaDryer and DevaFuser: "Bar none, best hair dryer I've ever used. Blow drying curly hair is notoriously tedious, to the point where I tend to keep mine cut shorter just for less frustration. But this dryer plus the wild, palm-shaped DevaFuser does the trick with zero frizz. In this economy? That's all I can ask for." ($159, or $79.50 if you shop on 10/15 for 50% off.)
The Mane Choice - Prickly Pear Overnight Mask: "We love a mask, especially one that restores and rejuvenates. I use this once every couple of weeks when my curls just need a jumpstart before wash day. This + PATTERN conditioner + hot towel treatment? A dream for my notoriously dry curls." ($16.99, or $8.50 if you shop on 10/4 for 50% off any The Mane Choice product.)
The Mane Choice - Healthy Hair Vitamins: "I take them daily and have seen positive changes in my hair, nails, skin, and energy. I believe it adds some extra good to buy even your vitamins Black-owned, but that's just me." ($26.99, or $13.50 if you shop on 10/4 for 50% off any The Mane Choice product.)
PATTERN - Mini Shower Brush: "If there's anything I've learned, it's to always detangle hair while it's sopping wet. I historically went for the wide-tooth comb, but the shower brush makes all the difference on my sensitive curls. This one is gentle, yet extremely effective." ($9, new and exclusively at Ulta Beauty.)
Shop all Tori's favorites below.
Leeann DelHoyo Duggan, Managing Editor
Leeann DelHoyo Duggan is acting managing editor at Vox Creative, with a head of fine, pin-straight hair — "I swear I'm starting to get a little bit of wave, which I'm always trying to encourage." She has proudly worn bangs her entire life, and likes products that add shine, make her hair move, and maybe even achieve volume worthy of a French film star.
Bed Head - A Wave We Go Adjustable Deep Waver: "I will try literally anything to add some bend, wave, and movement to my hair — including this waver, which looks like a 1980s hair crimper, but I promise will not leave you looking like an old Bennetton ad. I just work it through random sections of my hair, brush out, and voila — the goddess waves I've always wanted, nay deserved." ($39.99, or $20 if you shop on 10/10 for 50% off.)
Bumble & Bumble - Bb. Hairdresser's Invisible Oil Soft Texture Finishing Spray: "Straight hair is often oily hair, so I've spent my life stripping it out with harsh shampoos. But you know what your hair really wants? Oil. Specifically this one, which sprays on in the finest mist, and when the mist clears, you have instant hot-girl hair: a little messy, a little textured, volume and glossed to the gods. This stuff is so good, someone told me my hair looked shiny on Zoom. Who says that?!" ($32, or $16 if you shop on 10/10 for 50% off.)
T3 - Cura Luxe Hair Dryer: "The hair dryer that made me a fancy-hair dryer believer. It just works faster, better, and leaves my hair shinier than any other one I've used, and the special volume setting is a flat-hair must. I like to spritz some Bumble & Bumble Invisible Oil on my hair, give it a shot with the Cura Luxe, and I'm like halfway to '60s Brigitte Bardot." ($285, or $142.50 if you shop on 10/18 for 50% off.) 
Madison Reed - Radiant Hair Color Kit: "Go figure, I didn't get out quite as much this summer, so my hair was looking a little lackluster and dull. This color kit fixed that right up. It's fast, easy to use at home thanks to its thick formula that won't gloop all over your counters, and when applied in sections, it actually adds some really pretty, dimensional high and lowlights — so not at all like that flat, mono-color kit you used back in high school to look like Angela Chase." ($26.50, or $13.25 if you shop on 10/23 for 50% off.) 
Shop all Leeann's favorites below.
Gaby Grossman, Senior Producer
Gaby Grossman is a senior producer at Vox Creative, who describes her shoulder-length 2C curls as "always thirsty!" She loves hunting down products that moisturize and keep her hair-frizz free and full of shine.
Alterna - Caviar CC Cream: "This is an all-star product if there ever was one. It smells so good, works great on towel-dried hair or second-day hair, and helps keep my frizz in control. I might have to subscribe, because I will run out quickly!" ($42, or $21 if you shop on 10/8 for 50% off.)
It's a 10 - Miracle Hair Mask: This product, which blends natural apricot kernel and sweet almond oils, has become "a weekly staple" in Gaby's house. "Every Saturday morning I take a luxurious hot shower and give my curls the love they deserve." ($52.99, or $26.50 if you shop on 10/10 for 50% off.)
IGK - Thirsty Girl Coconut Milk Leave-In Conditioner: How to quench thirsty curls? Thirsty Girl, of course. Gaby loves this leave-in conditioner, which she sprays on wet hair and combs through: "It's such a great way to extend the bounce and happiness of my curls." ($28, or $14 if you shop on 10/17 for 50% off.)
Drybar - Liquid Glass Miracle Smoothing Sealant: Gaby relies on this heat-activated treatment to both protect her hair from heat damage, and add long-lasting shine: "I spray it on, blow-dry, and my hair is all glossy and soft. Done." ($32, new at Ulta Beauty.)
Shop all Gaby's favorites below.
This advertising content was produced in collaboration between Vox Creative and our sponsor, without involvement from Vox Media editorial staff.