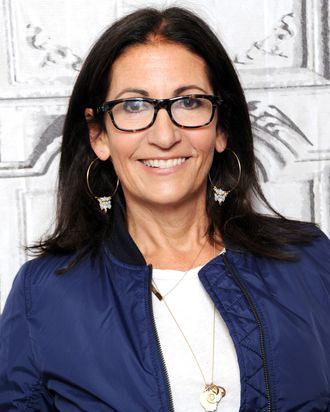 Photo: Desiree Navarro/WireImage
Four years after leaving her eponymous brand, the original no-makeup-makeup champion Bobbi Brown is starting a new line. Since selling her company to Estée Lauder for a rumored $75 million and then leaving the brand in 2016, Brown has created a wellness line, designed a hotel, and become an investor in brands such as Starface and LiveTinted. She has also been counting down the days until her four-year noncompete in beauty was up, even wearing a necklace with the date it expires (according to the Wall Street Journal).
As reported by WSJ, Brown's new line will be named Jones Road after a street in the Hamptons that Brown found while using Waze. It will be a clean beauty line focused on natural beauty essentials. The line is mid-priced and focuses on the theme of "bests." Brown calls her new mascara "the best I've ever used." There's also the Best Pencil (an eyeliner) and the Best Eyeshadow. A lip gloss and a moisturizing highlighter are also part of the initial offerings, all sold in the Start-Up Kit ($68).
If Ali MacGraw served as the inspiration for Brown's original line, her new muse is Phoebe Philo. Brown keeps a photo of Philo with no makeup on her desk and told the WSJ that "My Ali MacGraw of the '70s is now Phoebe Philo. I wanted Jones Road to be a cross between old Celine and Supreme, which is my aesthetic." Brown self-funded the line herself, and you can shop it, starting today.
Every product is independently selected by our editors. Things you buy through our links may earn us a commission.