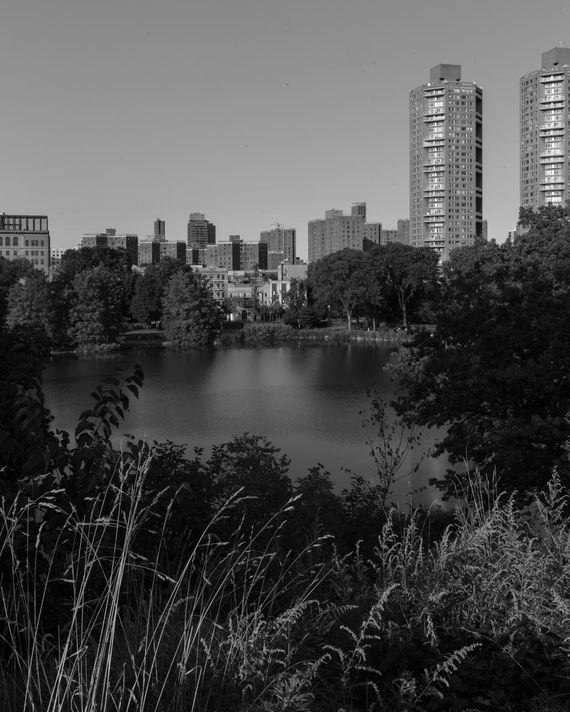 Donavon Smallwood, has lived in East Harlem his entire life. As a kid, he subscribed to National Geographic because he dreamed of being an archaeologist, but as he got older he realized he was more interested in telling stories through images rather than the discovering and analyzing artifacts or physical remains. Captivated by creating images, Smallwood embarked on a career in photography and filmmaking.
His recent photo series, Languor, seeks to "evoke solace" and "melancholy grace." During the pandemic, Smallwood took his camera into a place he spends a majority of his time, year-round, a place he says is "engulfed in the therapeutic virtues of love and despair," a place that he calls his second home: Central Park.
"These images are a conversation between portraits of strangers and the expansive landscape," says Smallwood. "Central Park, specifically the upper region which has been in walking distance from me for two decades, has been a cathartic space for me since as long as I can remember. Whether it serves as a place to relax, to love, or a purgatory (as Dante depicted it a least), this project serves as an attempt to translate this photographically, through portraiture and landscape, and to describe how linked these feelings can be."
Smallwood's intentions for this project were to explore nature as a form of escapism and to examine the impact the autumn season has had on his life. "A lot of themes present in the work deal with my own use of the space for catharsis," he says. "Here nature serves as a backdrop. The intense and, at times, desolate setting has been extremely important to my own life, so the idea of blending images of this structure with portraits came naturally and purposefully."
While Central Park serves as the backdrop for the series, the subjects he photographs are simply people he found interesting in and outside of the park. "I focused on photographing young Black people. Our need to escape form is incessant living in a city in isolation, and space like this is all we have," says Smallwood. "Isolation has helped me in my desire to photograph less widely and instead focus on making every project a distinct set of themes."
Though he hopes of have the series published as a small-edition photo book in the future, Smallwood would also love for people to engage with this series within its context and decide how they feel about it on their own. "I never really think of what I want people to take away from my work," he explains.
Scroll below to see images from Donavon Smallwood's Languor and how a chaotic space like  Central Park serves as a mode of escape for young Black people.