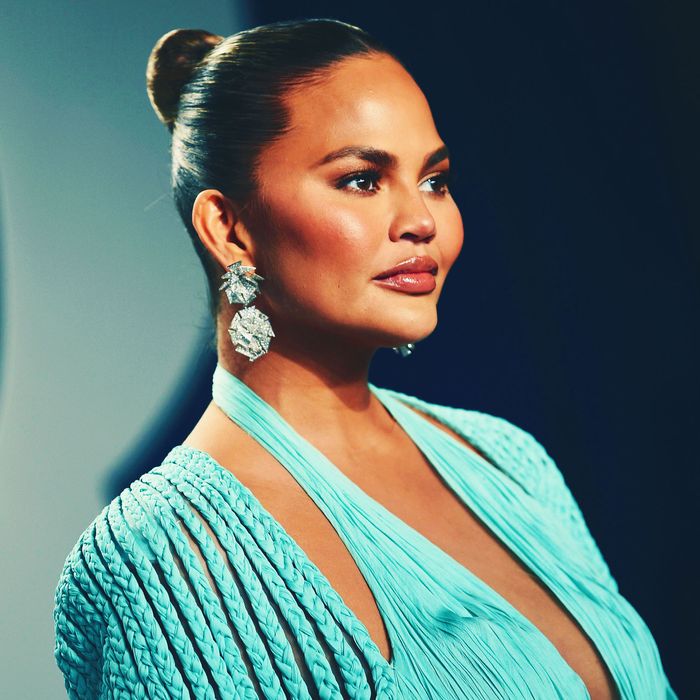 Photo: Evan Agostini/Invision/AP/Shutterstock
Chrissy Teigen said on Wednesday that her pregnancy ended in a loss after she was hospitalized for complications. She and her husband, John Legend, had been expecting their third child.
Teigen announced the news in a letter posted to her social-media accounts with an accompanying photograph of her crouched over a hospital bed, clearly devastated. She wrote, "We are shocked and in the kind of deep pain you only hear about, the kind of pain we've never felt before."
With their first two children, Teigen said, the couple had held off on naming them until after they were born, but "for some reason" they "had started to call this little guy in my belly Jack. So he will always be Jack to us."
Teigen, 34, was hospitalized on Sunday, a few months after the couple first alluded to the pregnancy, and a month after she revealed they were having a boy. Two weeks ago, Teigen said on Twitter that she'd been put on bed rest. On Monday, Teigen wrote on Instagram that she was about to undergo a second blood transfusion. In her post on Wednesday, she said, "We were never able to stop the bleeding and give our baby the fluids he needed, despite bags and bags of blood transfusions. It just wasn't enough."
Teigen has been open about her reproductive life in the past, discussing her struggles to get pregnant and how Luna and Miles were conceived through IVF.
"We are so grateful for the life we have, for our wonderful babies Luna and Miles, for all the amazing things we've been able to experience.  But every day can't be full of sunshine," Teigen wrote on Wednesday. "On this darkest of days, we will grieve, we will cry our eyes out. But we will hug and love each other harder and get through it."