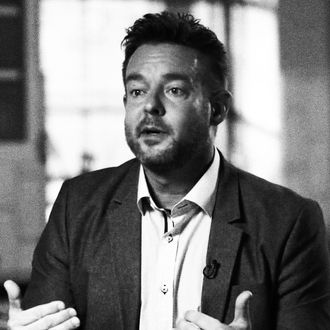 Photo: ABC News/USA Today/Youtube
On the night Breonna Taylor was killed in March, her boyfriend, Kenneth Walker, witnessed unspeakable trauma. After hearing plainclothes officers pound on their apartment door at 12:30 a.m., he watched them fire more than 20 rounds that left his 26-year-old girlfriend dead in the hallway. But seven months later, not only will none of the officers face charges for Taylor's murder, but one of them, Sergeant Jonathan Mattingly, is now suing Walker himself.
The civil lawsuit claims Mattingly experienced "severe trauma, mental anguish, and emotional distress" after Walker allegedly shot him in the leg. Walker is a licensed gun owner and said he fired in self-defense, since the officers did not announce themselves and he thought they were intruders. The police were investigating Taylor's alleged ties to a drug case, even though the main suspect had already been arrested, and in response to Walker's shot they sprayed the apartment with bullets (and did not find any drugs).
Tamika Palmer, Taylor's mother, told the Washington Post that Walker had called her that night to say someone was trying to break into the apartment and then shouted, "I think they shot Breonna."
Walker's attorney told CBS news that the lawsuit is a "baseless attempt to further victimize and harass Kenny." "One would think that breaking into the apartment, executing his girlfriend, and framing him for a crime in an effort to cover up her murder would be enough for them," attorney Steve Romines said in a statement.
Mattingly's attorney, Kent Wicker, said in a statement that his client was "nearly killed by Kenneth Walker" and that "he's entitled to, and should, use the legal process to seek a remedy for the injury that Walker has caused him."
Walker was originally charged with assault and attempted murder of Mattingly, but those charges were dismissed in May, and the three officers involved in Taylor's death were placed on administrative leave. Walker then sued the Louisville Police Department over his arrest, claiming he was following the state's "Stand Your Ground" law.
Mattingly's lawsuit is the latest development in a case that hasn't resulted in justice for Taylor. Two of the officers, Mattingly and Myles Cosgrove, face no criminal charges and remain on the force; officer Brett Hankison was charged with three counts of wanton endangerment in September for shooting bullets into a nearby apartment (the charges weren't directly related to Taylor's death). Members of the grand jury who heard Taylor's case have criticized the proceedings, saying Kentucky's attorney general, Daniel Cameron, didn't present them with the option of homicide charges and then lied to the public. But it's still unlikely that Taylor's case will get another hearing, since Cameron has not admitted to any wrongdoing.
Walker said he and Taylor had planned to buy a house and have a child (they had even picked out a baby name). "My life is changed forever, no matter what," he said in a recent New York Times documentary. "It can never be undone."