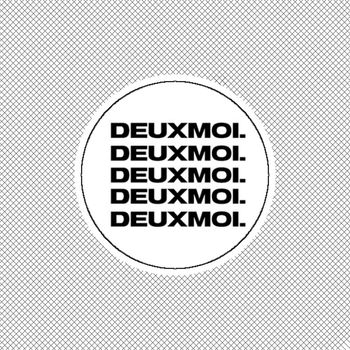 Celebrity gossip is always a treat. But where to get it, especially when so many famous people are staying inside? These days, the best source is Instagram. Specifically, an account called @deuxmoi, which you have to request if you want to follow.
Once you're accepted, you get to what looks like a pretty standard celebrity meme page: scenes from Call Me by Your Name set to "WAP," and old photos of the Olsen twins. But when you click into the stories, you get the gossip.
Deuxmoi has been around since 2013, but its following has almost doubled over the past several months. It's entertaining, especially during quarantine, but not really salacious — the account is more interested in the mundane minutiae, like someone recalling a celebrity's coffee order, or whether they're nice to retail workers.
What is Deuxmoi?
 Deuxmoi is a celebrity gossip account on Instagram with over 300,000 followers. In their Instagram Stories, they post a constant stream of screenshots of DMs and emails they've received from their followers. These might be stories about experiences the submitter had with celebrities, or that their friends have had, or that they've heard third- or fourth-hand.
There is also a very active Facebook group and Reddit thread associated with the account, on which fans will discuss certain gossip items — a celebrity losing it at an employee of a fancy candle store, for instance, or rumors that a certain high-profile relationship is fake — in more detail. Deuxmoi also publishes a newsletter.
The submissions are usually about fan encounters, interactions with workers (retail, hospitality, etc.), or from people who work in the entertainment industry.
How does it work? 
People submit DMs — screenshots, stories, photos, or a combination — directly to Deuxmoi's Instagram account, or through a submission form on its website. Deuxmoi then posts these items to its stories, sometimes redacting names if the story is sensitive.
Occasionally, the anonymous person behind the account will add commentary, and sometimes the DMs will include a back-and-forth between the submitter and Deuxmoi themselves. Everything is meant to be taken with a grain of salt, though, and it's not uncommon to see contradictory accounts — one person saying some A-lister is a nightmare, for instance, and another defending that person by sharing a positive experience.
What kind of gossip can you find on Deuxmoi?
A variety. You'll find a lot of gossip about the Real Housewives, as well as self-proclaimed "insiders" describing unexpected secret celebrity hook-ups. A lot of people will just write in to say they saw a certain celebrity on the street, sometimes with an attached blurry photo for proof; people also detail (alleged) sexual or romantic encounters they've had with the rich and famous. Also, there's a lot about whether or not a celeb is nice (Harry Styles is lovely, apparently!) or mean. Overall, though, the gossip runs the gamut. You'll see items on a wide variety of subjects, ranging from what products Jennifer Aniston uses on her skin, to which comedian who refuses to go down on unshorn women.
There are also what we might call "verticals" on Deuxmoi that are essentially deep dives on certain gossip items. For example, there will be a few days of stories dedicated to "celebs who dine together" with sightings of surprising couplings of celebrities dining together. Or, "tales from the sky" which will include items from airline workers. If Deuxmoi is unveiling a dark and sensitive item about a celebrity, they usually run it as a blind item.
Who runs it? 
Unclear. Paper Magazine spoke to "the account's mysterious admin" over the phone in August. They explained that the account had started as a lifestyle blog, but in quarantine made an organic transition to a celebrity gossip account. "When we all went into quarantine in March, I had a lot more time on my hands, so I was posting more," they said. "One day I sort of said, 'Why don't you guys write in to me any experiences you've had with celebrities.' That's what started it all, and from there it snowballed."
Is it more reliable than a tabloid?
Deuxmoi notes that the statements made on its account "have not been independently confirmed" and it "does not claim any information published is based in fact." It has a similar qualifier on its website: "Deuxmoi.world publishes rumors & conjecture, not facts." Additionally, the account's sole administrator is the person who discerns whether something feels legit enough to post or not.
Overall, with all the best gossip, it's fun to hear even though it's probably not totally true.