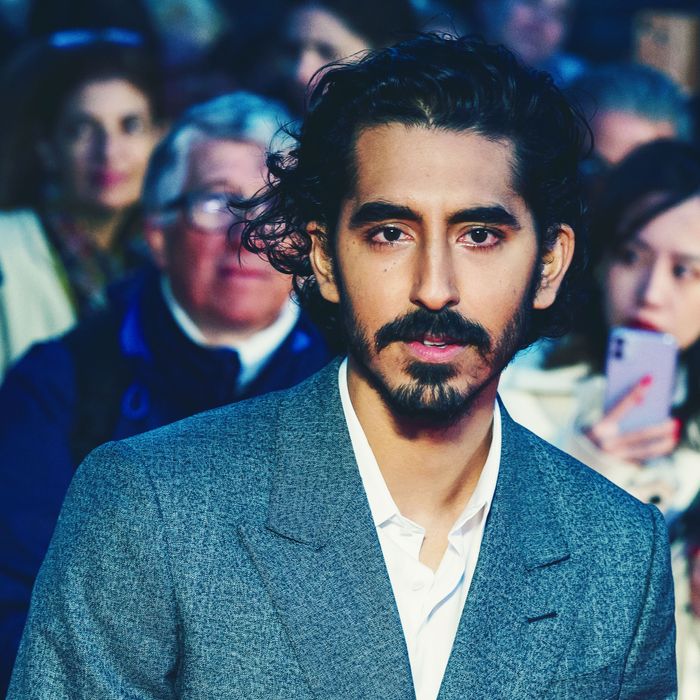 Photo: Wiktor Szymanowicz/Barcroft Media via Getty Images
Good morning, I'm so excited to share some important personal news. It has been announced that Dev Patel, recent Emmy-nominated actor, is attached to a new project by I, Tonya director Craig Gillespie. Chippendales tells the true story of Steve Banerjee (to be played by Patel), an Indian immigrant who transforms a struggling L.A. club into a nightlife hotspot famed for its troupe of male exotic dancers. The dancers, who became known as the Chippendales, are known for their striptease performances and costumes, which consist of only a bow tie, collar, and cuffs worn over their naked chests.
Although Patel isn't playing one of the dancers (at least to my knowledge) his turn as a spiraling strip-club owner with a Playboy bunny girlfriend is sure to be remarkable. I mean, of all the actors who were totally shafted by delayed movie releases in 2020, Patel was one of the hardest hit. This was his year to quite literally make history: He played the lead, King Arthur's "reckless and headstrong" nephew, in the period-action film The Green Knight; the titular character The Personal History of David Copperfield; and was set to star in the stock market drama Flash Crash. The range!
These films will come out eventually, but the Chippendales news is a good reminder that Hollywood hasn't forgotten about Patel, one of the greatest and hottest actors of our generation. Congratulations to him and also to me, his number one fan.