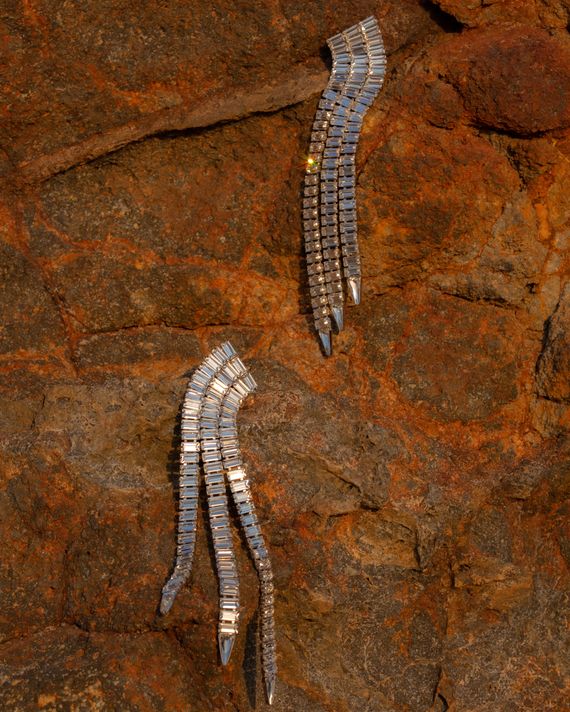 The first thing most people notice about Gucci designer Alessandro Michele is his long, luscious hair. But the second thing they clock is his jewelry collection, because it's almost as hard to miss. Michele has been known to wear at least one large antique ring on each finger, plus magnificent medieval-looking bracelets, earrings, and necklaces. We have him to thank for that Harry Styles pearl moment at the 2019 Met Gala.
Last year, the Italian fashion house launched fine jewelry, opening an entire store dedicated to it in Paris. The above earrings are an example of how Michele has translated Gucci's flair for drama and whimsy into shiny statement accessories. They look like something you might pull out of a costume box — three crystal tendrils resemble snakes, a common motif for the brand — but they're still refined enough to wear to a cocktail party. Or, if you're Harry Styles, just a walk around the block.
Gucci earrings in metal with palladium finish and crystals, $1,050. Available at select Gucci stores nationwide.