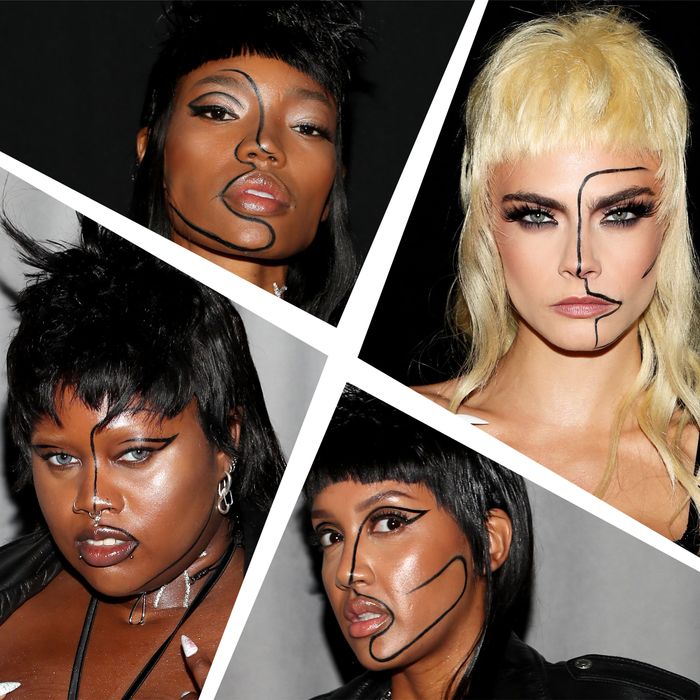 The triumphant return of Rihanna's mullet last week was a good omen — a sign that our pope had only the best beauty things in store for us via her Savage X Fenty Vol. 2 Show, which premiered on Amazon today. The fact that Rihanna also runs a game-changing, boundary-breaking, and inclusive beauty empire was also an indication that things were going to be good. And, in fact, they were.
When you meld Rih's limitless creativity with that of Fenty Beauty makeup artists Hector Espinal and Priscilla Ono and hairstylist Yusef Williams, you get endless inspiration in every arena, ranging from abstract face eyeliner to a five-minute parade of hot mullets. Here, some of the standout makeup, hair, and nail looks from the steamy show.
Parris Goebel's Mullet
Rihanna's 2020 mullet kicks off the show, but choreographer Parris Goebel and her extra-long mullet kick off the dancing.
Cara Delevingne's Mullet
A bleached-blonde mullet with blunt bangs goes great with Picasso face liner.
Raisa Flowers's Mullet
The spiky texture on top of the model and makeup artist's mullet paired well with her pointy nails and sharp, graphic cat's-eye.
Nicole Chanel and Cayatanita's Mullets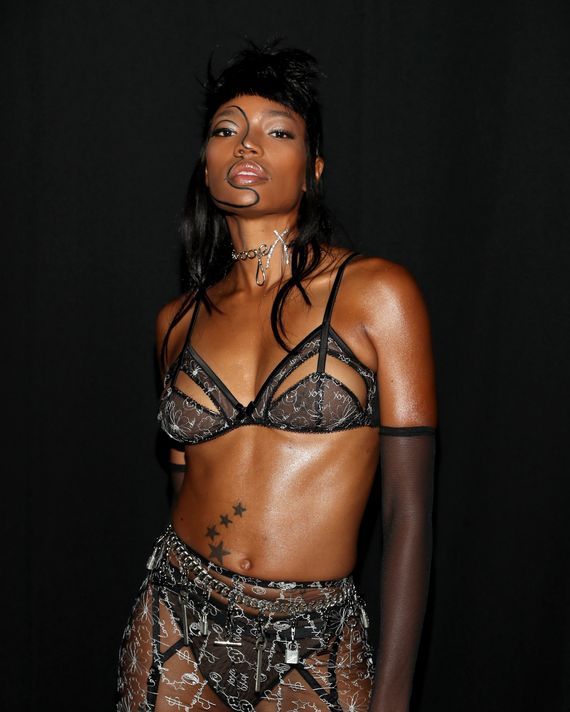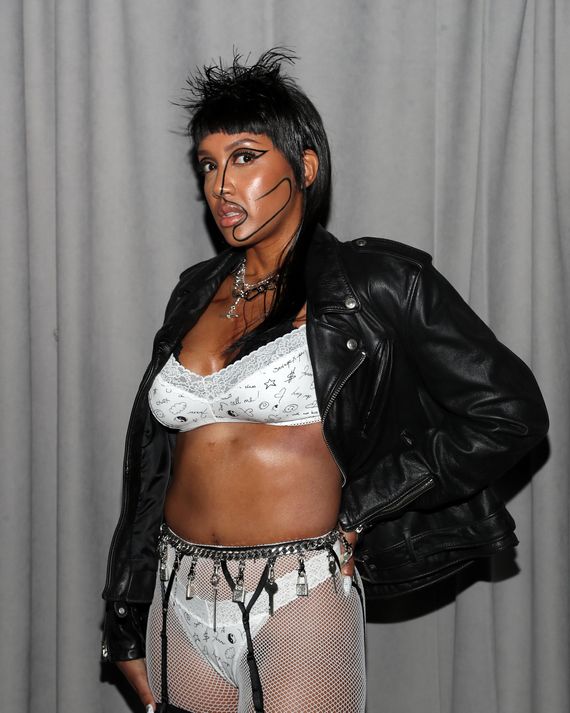 A similar yet different combo featuring blunt, straight-across bangs with wispy, windswept texture on top.
Gabbriette's Mullet
A shaggier take.
This Room Full of Shag Haircuts
Speaking of shags, looks like the ever-powerful haircut is officially planning for world domination.
Petal Lashes
Irina Shayk, Laura Harrier, Ciarda Hall (above), Paloma Elsesser, and Rihanna herself all wore custom fluttery flower-petals lashes that look extremely fun to bat. It appears plenty of Body Lava was also present.
Shiny Nails
Lizzo brightened up her nude-makeup look with sharp electric-blue nails.
And Rosalía's extra-long nails were drenched in sparkly jewels.
Normani's Bouffant
Paired with bold brows, shiny bangs, and a bridal look.
Bella Hadid's Beehive
Featuring swirls of baby hair and a dewy finish.
Indya Moore's Curl Hive
Not your average curly updo.
Chika and Willow Smith's Shimmery Eyes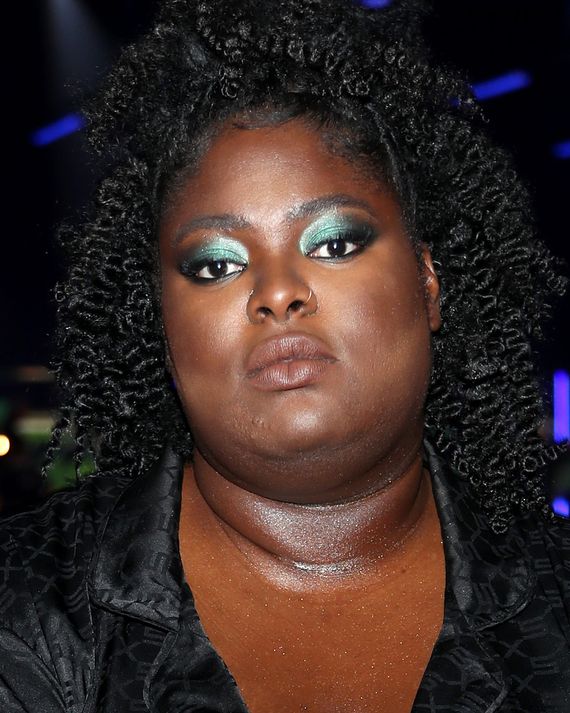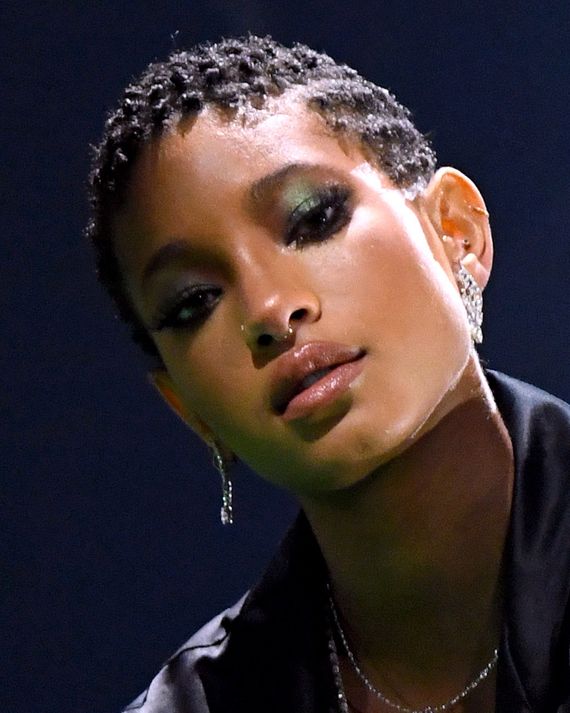 Definitely doable with Fenty Beauty's Snap Shadows palette in "Money."
Rico Nasty's Fishtail Braids
Looking like you hang out underwater is very in right now, so add this mermaid-y braid to your mood board.
Paris Hilton's Reflective Lips
Some Fenty Beauty Gloss Bomb oughta do the trick.
And Rihanna in General
Swirled braids, metallic cheeks, petal lashes, and a purple Stunna Lip — what's not to love?