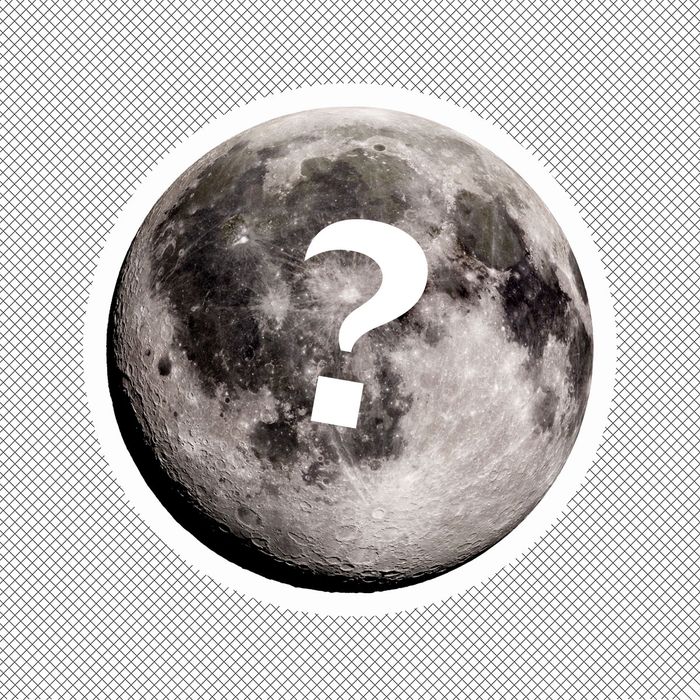 There she is.
Photo: Getty Images
This afternoon, NASA announced it has made an "exciting new discovery" about the moon, and what thrilling news that is! But the thing is, we don't get to learn of it yet. Instead, we must endure an unreasonably long waiting period — five days — before the agency gives us anything more substantial than informational crumbs.
The details included in NASA's release couldn't be any more sparse: Apparently, this discovery "contributes to NASA's efforts to learn about the Moon in support of deep space exploration," and it came from the Stratospheric Observatory for Infrared Astronomy. It also appears to have some sort of impact on NASA's Artemis program, which plans to send the first woman (and another man) to the moon in 2024 and wants to coordinate missions to Mars as early as the 2030s. But we the people demand to know how the discovery "contributes" to these "efforts," and preferably, right now.
Some of us have guesses. Per the release, the briefing will be attended by Jacob Bleacher, chief exploration scientist for the Human Exploration and Operations Mission Directorate at NASA's Headquarters, which leads the Independent to deduce that the discovery will be "applicable to the space agency's plans to travel to — and live on — the Moon." Mamma mia! But in the absence of information, the rest of us have responded to the vague announcement with sarcastic predictions and jokes. Personally, I hope NASA will be notifying us all that they have shut down plans to install 4G on the moon's divine surface, after realizing that no one would even want to get texts on the moon.
Anyhow, see you all at the livestream next Monday at 12 p.m. sharp!