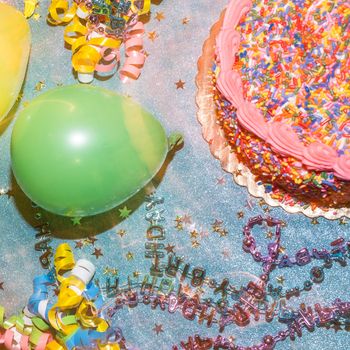 My Superspreader Sweet 16.
Photo: Jena Ardell/Getty Images
A wedding reception, a White House Rose Garden ceremony, a big teen birthday party — reports of superspreader events keep rolling in, even as coronavirus transmission rates continue to rise in many states. One recent example comes from Long Island, where nearly 40 new COVID-19 cases have been traced to a single sweet 16.
According to Newsday, the event took place at the Miller Place Inn in Suffolk County, and clocked 81 attendees — only some of whom wore masks. The first guest to test positive did so on September 30. As of October 14, 37 people connected with the event were confirmed to have the coronavirus: 29 partygoers, seven of their household members, and one close contact of a person who was there. At a news conference on Tuesday, Suffolk County executive Steve Bellone said 270 people had been told to isolate as a result of the sweet 16, while eight schools counted positive cases and 35 schools had students in quarantine.
"We have not seen an event like this before at any time throughout this pandemic," Bellone said. "For Suffolk County, this was a superspreader event."
As for the Miller Place Inn, co-owner and inn manager Christopher Regina told Newsday that staff thought they were "operating within state guidelines," spacing tables ten feet apart and setting them for six to eight people. Regina told the outlet that he "prayed for anybody who's sick and I wish them a speedy recovery. And anybody who's affected by this virus by us being open, and anybody affected by the virus globally and nationally."
Nonetheless, the inn reportedly faces $10,000 in fines for failing to enforce local coronavirus restrictions — currently, New York prohibits gatherings of more than 50 people. Also, the party appears to have taken place indoors, which health experts consider to be a higher-risk environment than open-air spaces. In addition to the COVID-19-related violations, the inn has also been charged with "operating a food establishment in an unsanitary condition," according to CNN.
Although it began as the epicenter of the U.S. outbreak, New York saw success in controlling its case count over the summer. Still, new infections have recently begun creeping back up. Suffolk County accounts for 47,630 of the state's total 482,671 positive cases. Contact tracing from the sweet 16 continues, with 334 contacts identified so far.