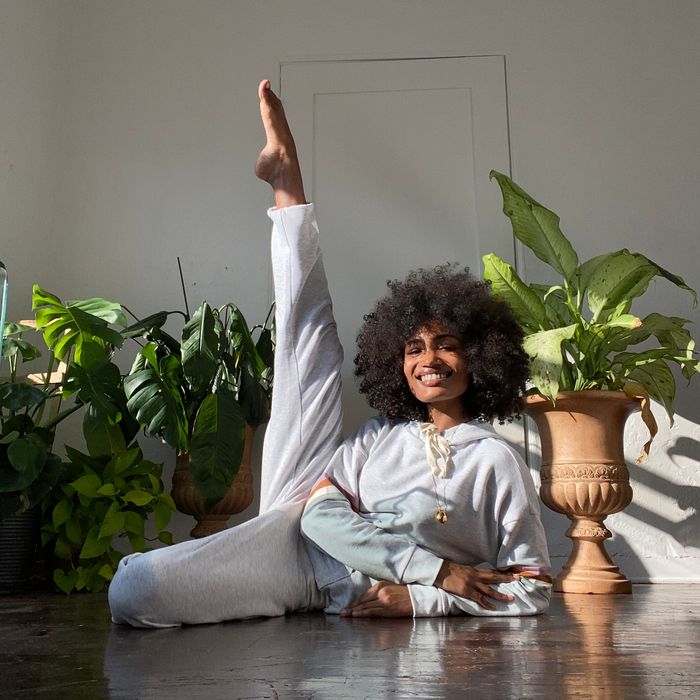 Photo: Courtesy of Madewell
Madewell has heard your cry for new fall sweatpants. On Tuesday morning, the brand revealed a new collection called "MWL," which stands for "Make Weekends Longer." They've done sweatpants before, but this is their first collection dedicated entirely to athleisure.
"Over the past several months, there's definitely been a shift in how we're dressing, and more Madewell customers have been requesting comfy styles that better fit into their daily lives," said Joyce Lee, Madewell's head of design. So, here it is: a 25-piece collection of sweatpants, hoodies, and more that are designed to fit into your preexisting wardrobe of Madewell jeans and leggings.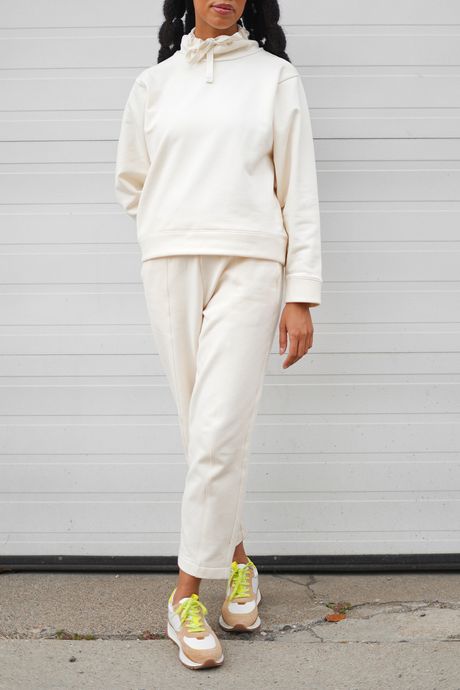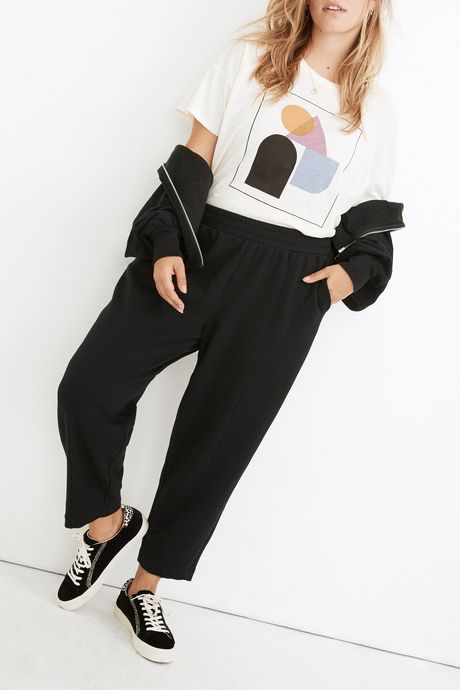 The pieces are simple but not boring, with pops of color in an otherwise neutral palette. They're also made of super-soft fabrics, including recycled polyester and organic cotton, that are good for lounging on the couch, but also getting active. "I was never the type of person to wear athleisure before, but I've been testing out MWL and it's really become a staple for me," said Lee, who takes her Zoom meetings and phone calls while she's out walking, in order to stay active during the day. "It's super functional, stylish, and also cozy," she added.
Madewell will continue to build on MWL collection and introduce new styles monthly. So far, each piece retails for under $100, and most sizes range from XXS - XXL. Shop the first drop, below.
Every product is independently selected by our editors. Things you buy through our links may earn us a commission.