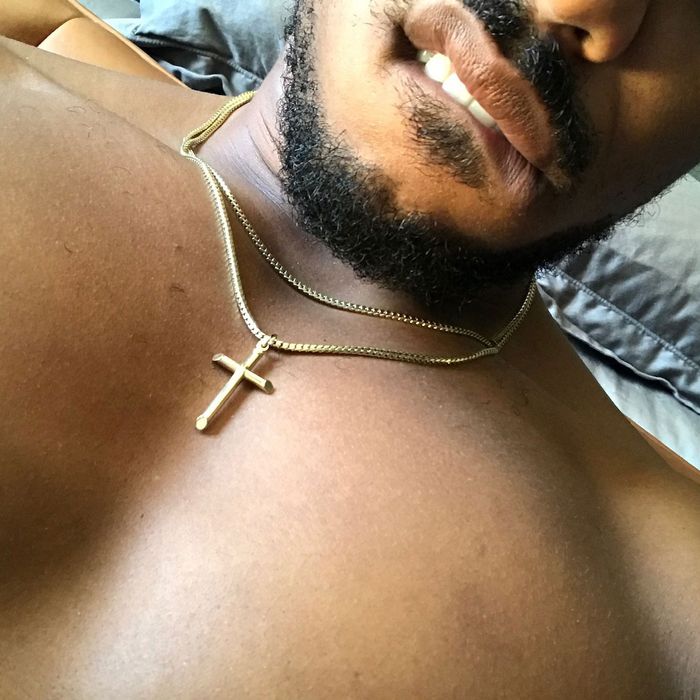 Photo: Michael B. Jordan/Twitter
As many of you know, a thirst trap is one of the most effective ways to get people's attention. But what the discerning hot person knows is how to leverage their thirst trap to push an agenda: To buy a thing, donate, or vote. It's an effective strategy, one that's frequently employed by judicious celebrities such as Emily Ratajowski, Kylie Jenner, and more recently Chris Evans, who turned his leaked nude scandal into a voting PSA.
And late yesterday evening, actor Michael B. Jordan used this ever-effective method to do the same. On Twitter, the Creed actor posted a photo of his bare chest and bitten lip with the caption "Vote Early"; on Instagram, he accompanied the same image with voting resources and reminders:
It's a big deal, because although every MBJ photo looks like it could be a thirst trap, he's really one for more curated photos. But this selfie, taken from what appears to be his bed, shirt off — lip bitten — is a new and extremely intimate aesthetic for him; like the kind of thing he might confidentially send to a lover. All while emphasizing the importance of voting early — which is especially crucial in a year like this, amidst a pandemic — as opposed to a lazy and generic "VOTE."
Anyway, I could spend another 500 words describing the image and how it made me feel, but in honor of this gift my time might be better spent sending in my ballot.