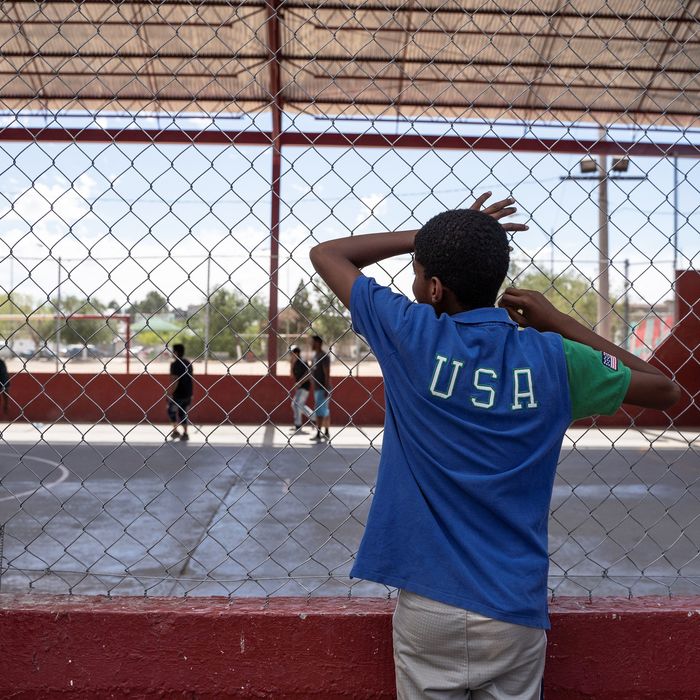 Photo: Paul Ratje/AFP via Getty Images
In 2018, the Trump administration was ordered by a federal judge to reunite families torn apart by its horrific, notorious "zero-tolerance policy" of family separation at the U.S.-Mexico border. Around 1,000 families were left out of that ruling, however: those who were separated in 2017 before the policy was officially implemented and still a "pilot program." They were finally set to be reunited by another court order in 2019.
Except that lawyers say that the parents of 545 children in this group are still missing, three years later. According to a document filed by the ACLU on Tuesday, advocates assigned with tracking down the parents of children separated by the pilot program have not been able to locate them. They believe at least two-thirds were deported to Central America.
"People ask when we will find all of these families, and sadly, I can't give an answer. I just don't know," Lee Gelernt, deputy director of the ACLU Immigrants' Rights Project, told NBC. The ACLU, other pro bono law firms, and human-rights organizations searching on the ground have been able to contact the parents of around 550 children, and believes approximately 25 of them may have a chance to come back to the U.S. for reunification. Some parents have reportedly chosen to keep their kids in the U.S., "due to fear of what will happen to their child if they return." Separated children were initially held in the shelter system before being placed with sponsors around the country, according to NPR. Three-hundred and sixty of them have still not been located.
The scale of the damage "zero tolerance" did to families at the border is beyond comprehension. Some of the children who've remained in the United States were infants when they were separated, and have lived more than half their lives without their parents. For those parents who cannot be found, the separation may be permanent.
"The tragic reality is that hundreds of parents were deported to Central America without their children, who remain here with foster families or distant relatives," Gelernt said. "It is critical to find out as much as possible about who was responsible for this horrific practice while not losing sight of the fact that hundreds of families have still not been found and remain separated. There is so much more work to be done to find these families."